Zeiss ZX1 Firmware Update Adds Face-Detection AF and More
The Zeiss ZX1 Android-powered camera has received a new firmware update that brings a new version of Lightroom, face-detection autofocus, and more.
The $6,000 Zeiss ZX1 digital camera — which features a fixed 35mm f/2 lens — runs with a version of the Android operating system and lets photographers go from shooting to editing with the built-in Adobe Lightroom and sharing via WiFi without putting the camera down. Although the ZX1 is aimed at content creators who want to be able to easily upload their photos and videos to social media from their camera, with such a high price attached to it, it is still a niche product.
To enhance the user experience and perhaps try to increase the value of the camera to earn that high price, Zeiss has brought out a 1.4 firmware update to the camera with several new features along with bug and error fixes.
New features include autofocus with face detection, which now allows users to select the recognized face to focus on in live view. This new AF area mode also works simultaneously with both AF-Single and Continuous mode selected. The camera can detect faces on its own, but this allows users to focus on a particular face by tapping on the touchscreen.
In Gallery mode, the ZX1 now offers full resolution DNG rendering and enables magnification of up to 100% with full detail representation when shooting in RAW format.
A new Adobe Lightroom 6.2 version has been integrated and support for the Zeiss ZX1 Companion app has been added for iOS and Android devices. This allows users to remote control the camera with live preview streamed on a smartphone. The update also sees an added content geotagging function using smartphone GPS.
Other updates include support for multiple recipients when sharing content via a link or email, auto-completion for previously used and known email addresses, and also added support of three new languages: French, Italian, and Spanish.
This new update brings improved AF consistency, reduced battery consumption when the camera is put in sleep mode and added support for special characters in usernames for FTPS server connection.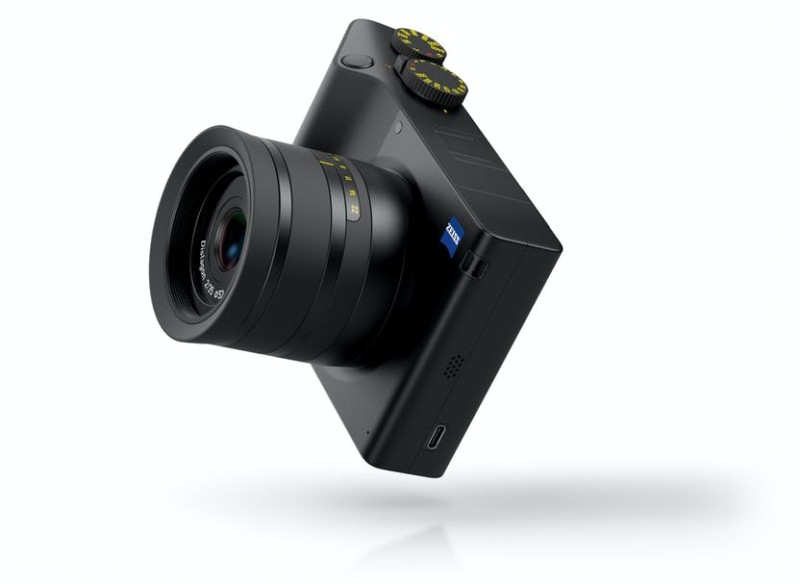 Zeiss ZX1 users can download the new 1.4 firmware update directly via the camera's menu system or read more about ZX1 on the company's website.