Artist Spends Seven Years Photographing Exclusively with an iPhone 5S
Artist Jenny Lam has spent the last seven years capturing photos with her iPhone 5S, showcasing scenes from her life and travels as a Chinese American daughter of immigrants.
Lam is a Chicago-based multidisciplinary artist, independent curator, and writer who picked up the iPhone 5S in 2014 as her first smartphone and only gave it up in April 2021, when Apple's iOS 14.5 update finally caused it to crash whenever she tried to open Instagram.
View this post on Instagram
From 2014 until now, Lam used the iPhone 5S to document the people and places she has encountered, including her travels to China, which is where her parents were born and raised. Lam tells PetaPixel that travel and photography have always been intertwined in her life, as she first picked up photography during family vacations.
The essence of photography for Lam lies in documenting memories and experiences and helping her remember them in the future. Captivated by the extraordinary at first, Lam later began to see the beauty in the "ordinary" around her, such as in those "everyday, personal, and intimate moments within extraordinary experiences."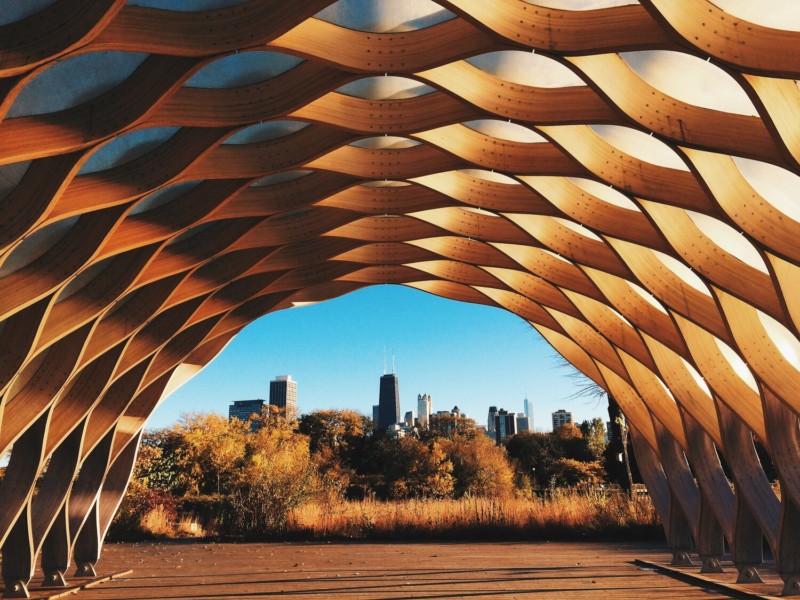 The reason Lam ended up picking up an iPhone as her primary camera came down to convenience. First, she started with a point-and-shoot, but the compact iPhone gave Lam both access to the tools she needed without having to carry an additional camera on her travels.
Although iPhones are expensive for many, the overall access to any smartphone is what levels the playing field, the artist believes.
"It's about using what you already have; not everyone can afford to purchase professional camera equipment," she says. "I want to show that you don't need the latter to take great photos."
Photography is just one of the art directions that helps her express her vision. With a lifelong passion for drawing, Lam recognizes that she uses often uses art mediums on the basis of their practicality, because accessibility plays a significant role in the artwork she curates for others to enjoy, too.
When it comes to the subject matter, Lam likes to show off her home, with some of her non-Chicago friends calling her a "one-woman tourist bureau," and, unsurprisingly, her collection of photographs from travels in China also reflect her passion for the places that carry meaning in her life.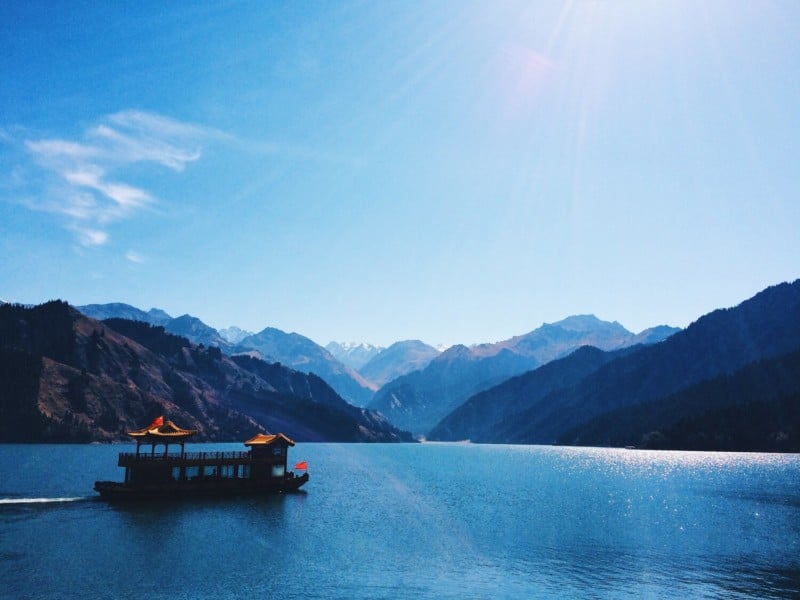 With her photographic work, Lam wants to share "her pride in and love of her family, her culture, and her people," which has also received public recognition, with some of her photo collection, taken while traveling along the ancient Silk Road in Western China and also from her solo trips to Hong Kong, exhibited at the Chicago Public Library as part of their annual Asian American and Pacific Islander Heritage Month celebration in 2018 and 2019.
She was selected to be a part of their AAPIHM exhibit again in 2020, but due to the pandemic, the exhibit was canceled. Lam's work has also been published in Guardian Travel, Untapped Cities, Atlas Obscura, and several other publications.
Both as an art curator and an artist herself, Lam wants others to have access to art and photography, and for those who may feel self-conscious about sharing their work, Lam advises to just enjoy the process first and foremost and step away from worrying about the technique: "as long as you're enjoying what you do, taking the photos that you want to take, it doesn't matter what you use."
So far, Lam has shared her smartphone images as well as her past point-and-shoot camera photos on her Instagram. However, because not everyone uses it, she has also displayed her work in an online photo gallery.
---
Image credits: All images by Jenny Lam and used with permission.