The Pioneer 500 Battery Pack Can Bring the Studio Anywhere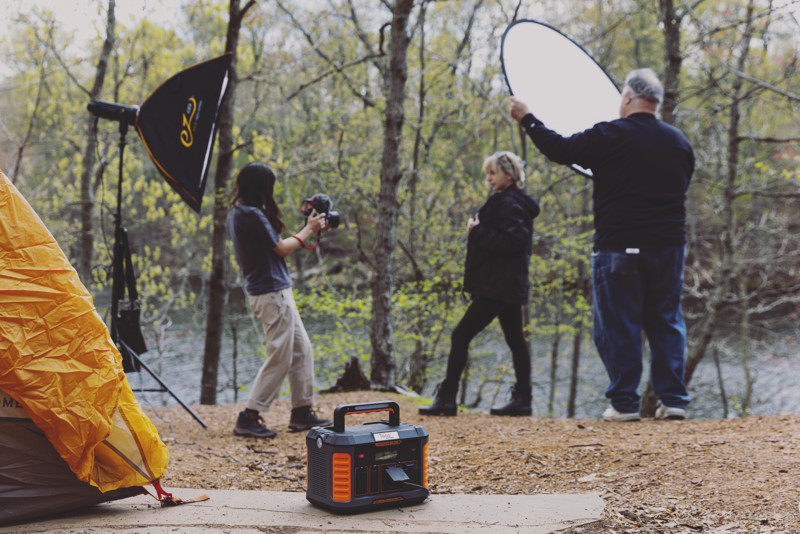 ToGoPower has announced the Pioneer 500 battery pack that the company says is capable of powering an entire remote photo shoot. ToGoPower touts its pack as able to power strobes, charge computers and drones, and essentially act as a lightweight, portable power outlet.
The Pioneer 500 is a small and portable generator that features AC, DC, USB, and wireless charging ports that connect its 461 Wh battery with a host of devices. The battery pack is powered by a 18650 lithium-ion battery that makes it pollution and noise-free, and its compact design weighs only 13.4 pounds.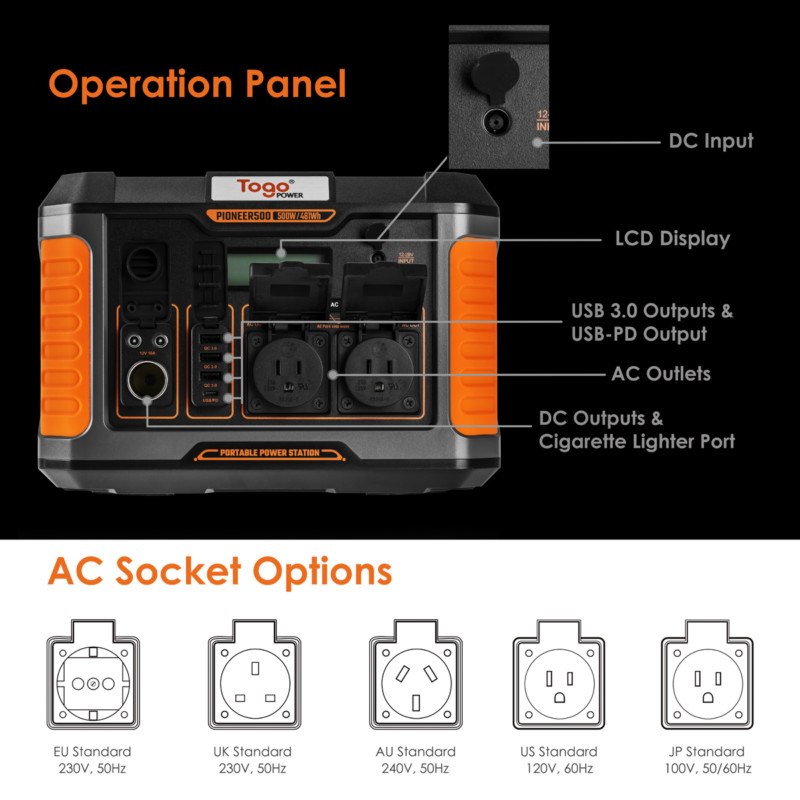 While the Pioneer 500 can power really anything that can be plugged into its many ports — it cites tailgating needs to getting a family through a home emergency — the company is making a particular push to aim at photographers who might want to take their photo shoots outdoors and away from wall outlets.
While noting that it is specifically not designed to replace a larger generator, the smaller and quieter package is better suited to smaller tasks such as powering strobes or LED lights or recharging camera batteries. Specifically on video shoots, the fact that the device has silent operation is a major advantage over larger and louder gas generators.
Rapidly charge laptops, tablets, cameras, phones and many portable appliances with 3 Quick Charge 3.0 USB ports. 2 pure sine wave AC outputs deliver clean power to your most sensitive products. Power any Type- C Apple devices with a USB-PD 60W outlet. It also comes with an additional 10W wireless charger pad that allows you to quickly charge your mobile device without the hassle or worry of cords.
ToGoPower notes that the Pioneer 500 can recharge either using a car's 12volt port or with ToGoPower solar panels, which makes it a compelling choice for those who want to live off the grid — such as in a tiny house or converted van — but don't want to forgo some creature comforts when the sun sets.
In the chart below, ToGoPower notes how long you can expect its battery to last. Depending on the task at hand, you can expect more than a day's worth of use to a few hours. For example, the pack can power lights for more than a few days, a fan for about a day and a half, and fully charge a smartphone 39 times, but it can only recharge a DJI drone four times.
Its mileage with strobes will also vary depending on make, model, and power, but given its ability to continuously power a floodlight for 97 hours, it will probably have enough juice to get through a full day's shoot.
The ToGoPower Pioneer 500 is available immediately for $500.