I Captured the Iceland Volcano Eruption from Up Close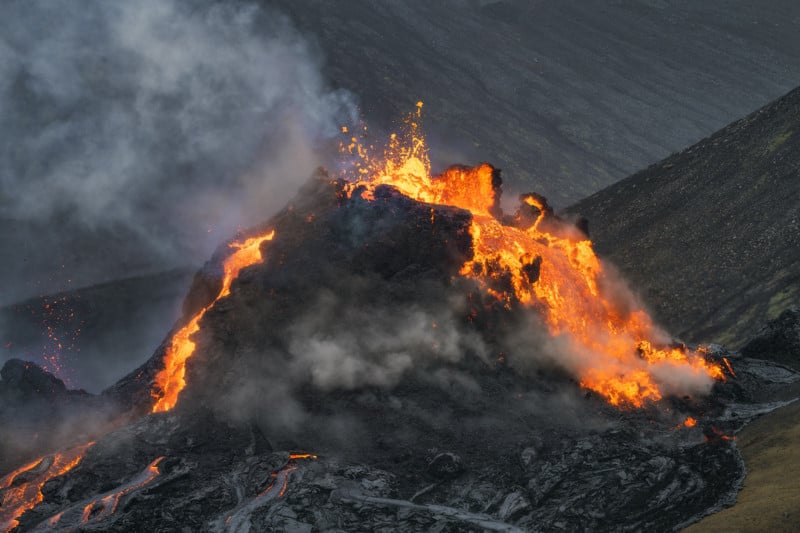 It finally happened. Every year we've seen it on the news: another volcano in Iceland was going to erupt. The truth is: Iceland has so many volcanoes and there is more than one overdue. But this year we could feel an eruption was getting closer.

Over the last month, we had many earthquakes — over
40,000 tremors
, with two quakes as large as magnitude 5.6 — so an eruption was imminent. And a few days ago, the eruption finally happened.
I'm professional landscape photographer Iurie Belegurschi, and I have been living in Iceland since 2006. The last eruption I have photographed was the one in 2014, the Holuhraun eruption. You might remember it.
The current volcano eruption started on March 19th and is situated in the Rekjanes peninsula, in Geldingadalur, about 20 miles (32km) away from the capital city of Reykjavík. The last time this peninsula erupted was 800 years ago. It's an eruption with relatively low danger as it's far from civilization. The volcano is also not super aggressive, so it's relatively easy to get closer for spectacular photos.
For the last few days I have been shooting it from a helicopter (with a Sony a7R IV mirrorless camera, the Sony 24-105mm f/4 G OSS, and the Sony FE 100-400mm f/4.5-5.6 GM OSS) and drone (a DJI Mavic 2 Pro with its Hasselblad L1D-20c 20MP 1-inch camera).
I was lucky to capture the collapsing crater as it happened, shot from a plane. Luckily, no one was standing nearby.
Here's a close up of the craters: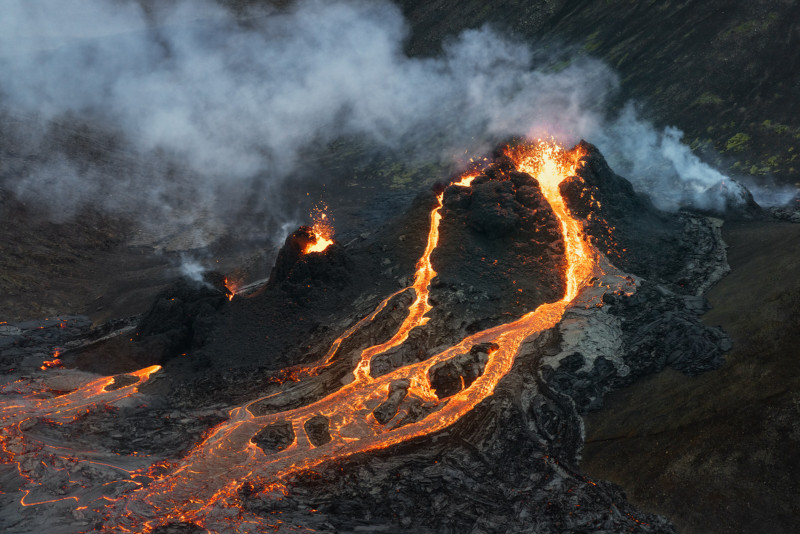 I feel blessed to have been able to photograph not one but two volcanic eruptions in Iceland. Seeing nature create new land is something really incredible.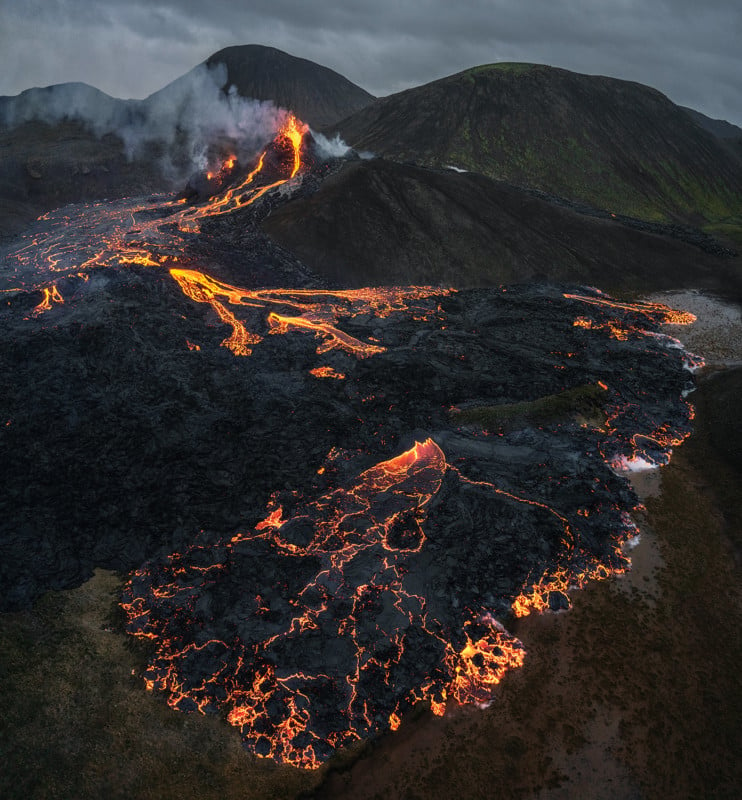 For more of my work, photos, and videos, check out my Instagram @iuriebelegurschi.
---
Image credits: All photographs by Iurie Belegurschi