Award-Winning Photojournalist Jailed For Photographing Refugee Camp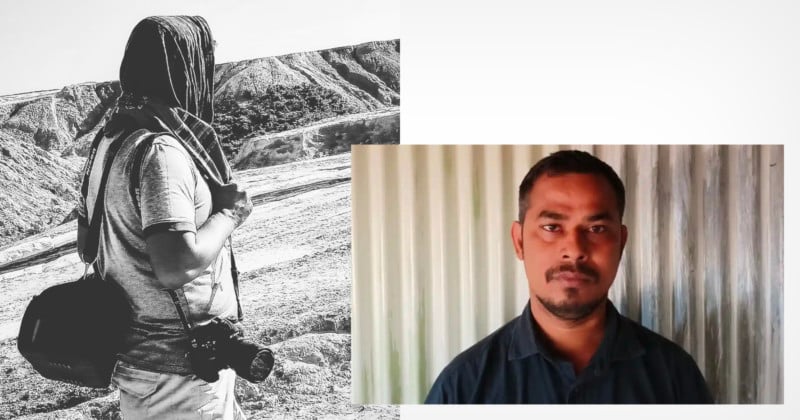 Abul Kalam is most well-known for his photography centered on documenting the life of refugees from Myanmar in Bangladesh. On December 29, he was arrested and allegedly beaten for photographing the controversial transfer of refugees to a remote island camp.
According to The Guardian, Bangladesh had begun moving Rohingya refugees from camps in Cox's Bazar to a remote island in the Bay of Bengal, which had come under criticism from international rights activists. Those activist groups, such as Amnesty International and Human Rights Watch (HRW), called out the transfer as against the will of those refugees and in defiance of safety and security concerns for those individuals.
Refugee Camp in Bangladesh pic.twitter.com/FYUbWtb3yL

— Abul kalam Street photography (@kalamabul408) December 10, 2020
Rohingya refugees are those who have fled the ethnic cleansing taking place in Myanmar and those activist groups are claiming that the refugees are either being bribed or intimidated into moving to the remote island.
Here is a remote island called Bhasan Char. Hundreds of millions of dollars were spent on it. Built for #Rohingya #refugees apparently – though I am not convinced. pic.twitter.com/94sZa5Qh2l

— Shafiur Rahman (@shafiur) December 26, 2020
The Bangladesh government has assured that there is no reason to be alarmed by the refugee transfers but has also denied independent inspection of the island. Government officials also state that no one is being forced to relocate to the island. Amnesty International has alleged that there is a lack of human rights safeguards in place on the island and the knowledge of the kinds of access to healthcare and freedom of movement for those on the island is also unknown.
I am working from Rohingya refugee camp Cox's Bazar in the Bangladesh.2020. pic.twitter.com/Hzk37pe9Bx

— Abul kalam Street photography (@kalamabul408) December 14, 2020
Kalam set out to photograph the controversial transfer of refugees when he was arrested and allegedly beaten by Bangladeshi police. He has been detained since December 29th. The reaction of police to his presence further calls into question the validity of the government's statements regarding the well-being of refugees and the status of the controversial camp.
Kutuplong Rohingya refugee camp Cox's Bazar in Bangladesh2020 pic.twitter.com/vrLJgXEY7S

— Abul kalam Street photography (@kalamabul408) December 12, 2020
Multiple Bangladeshi and international rights activists and journalists sent a letter to the Bangladesh government demanding Kalam's release, who they claim was not in violation of any laws and was simply documenting a well-known controversy.
My portrait photography in the world 📷

Kutuplong Rohingya refugee camp Cox's Bazar in Bangladesh 2020

Photography by Abul Kalam pic.twitter.com/awyjJSecH2

— Abul kalam Street photography (@kalamabul408) December 14, 2020
Kalam has been granted bail and is likely to leave prison on Tuesday, a week after his arrest, after the Magistrate Court in Ukhiya, Cox's Bazar apparently gave in to the calls for his release.
"Under Bangladesh's laws, a person in custody must be produced in court within 24 hours of being taken under arrest, but that was not the procedure followed in Abul Kalam's case," the Dhaka Tribune reports.
Kalam is himself a 28-year refugee of Myanmar, which links him personally with the events unfolding in the region. Kalam's work is widely published and he recently won two awards in the Rohingya Photography Competition.
Published by Dhaka trinune…
The winner of the "Rohingya Life" category was Ro Mehrooz. The winner of the "Response to Covid19 in the camps" category was Abul
Kalam, and the winner of the photo series was. Runners up were: Abul Kalam. pic.twitter.com/Ut2KLuiVs7

— Abul kalam Street photography (@kalamabul408) December 13, 2020
Kalam's situation is one of many like it through history, where photographers set out to document events and are punished for it. The idea of being a documentary photojournalist is glamorous, but the reality of the career is obviously much more dangerous. Luckily, it appears that Kalam will be able to continue his work after tomorrow.