Photographer Replaces Paris Statues with Pop Culture Characters
What if the iconic statues found throughout Paris didn't feature legendary heroes of old, but rather pop-culture heroes of modern times? That's what French photographer and retoucher Benoit Lapray tries to answer with his new photo project titled Monuments.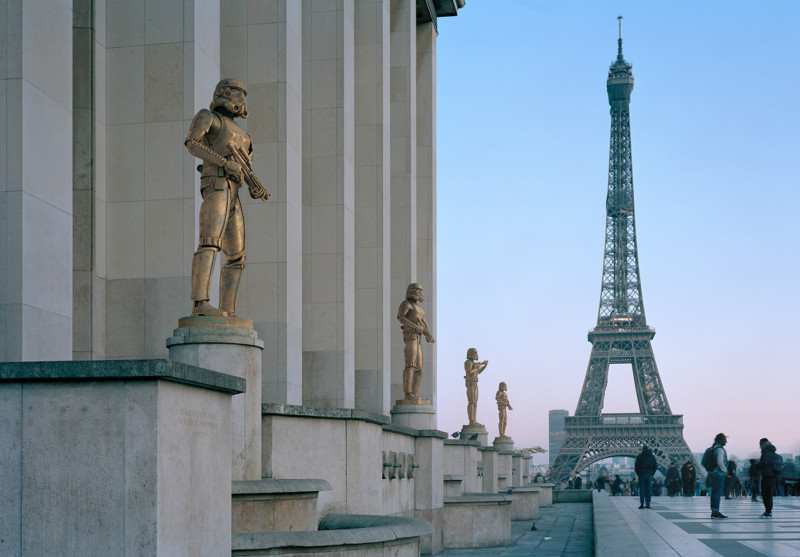 "It was in 2015, while walking in the streets of Paris, where I live, that the idea came to me to make a photo work around the monuments," Lapray writes. "The idea was to stage heroes from Pop Culture by integrating them into the scenery in the place of existing Parisian monuments."
After shooting the original locations and statues with a medium format film camera, Lapray collaborated with the studio 95 Magenta and CGI graphic designer Emmanuelle Vonck Lugand to replace the original statues with new statues created with CGI.
"The pictures of this series were taken 'à l'ancienne', in film," Lapray says. "The negatives were then digitized, then retouched, to add CGI elements. The figurines, which served as a basis for this work, were 'scanned' in studio with the photogrammetry process.
"I thus considered this series as a real laboratory for image research where old techniques are mixed with the most modern processes. A new way of looking at photography. And a way perhaps to reconcile the purists with the avant-gardists of photography."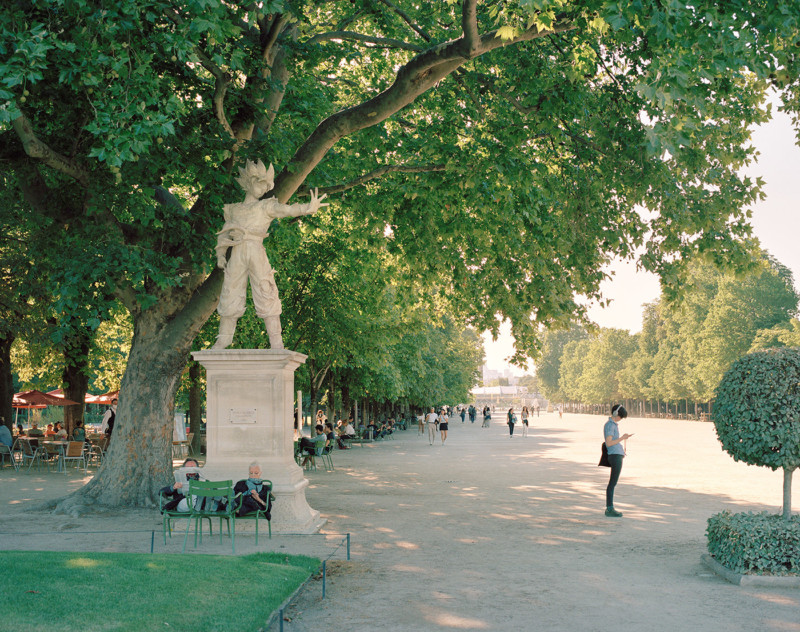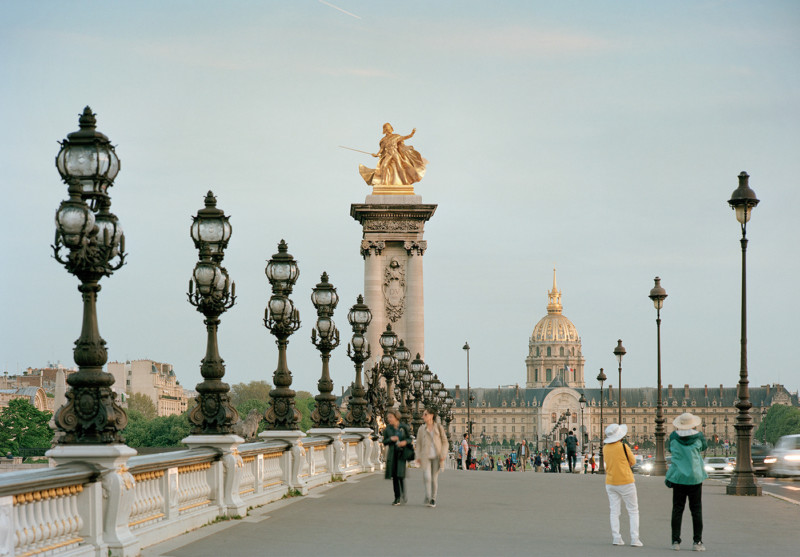 Limited edition fine art prints of Monuments photos are available through Lapray's shop. You can also find more of his work on his website and Instagram.