Nikon in 'Dire Straits' as its Slump is Particularly Untimely: Report
This past year has not been kind to any camera manufacturer, but Nikon is reportedly in "dire straits" as it had yet to financially recover from previous business decisions even before it was hit with the worst slump in camera sales in years thanks to the proliferation of COVID-19.
According to Japanese publication Toyo Keizai and summarized by Digicame-Info, "the prestigious Nikon is in dire straits" thanks to the deterioration of the main camera business. In the video business, which includes cameras, sales for the coming financial quarter are expected to decrease by around 40% from the previous term to 140 billion yen (~$1,338,809,640), leaving the company with an operating deficit of 45 billion yen (~$430,331,670).
The most common scapegoat for poor camera sales, the growth of the smartphone market, is not entirely to blame here. Toyo Keizai says that Nikon's fear of conflicting with its DSLR camera sales made the company reluctant to produce a mirrorless camera. By the time it entered the market, Sony had long since entrenched itself. In 2019, Sony produced 1.65 million units, while Nikon had only produced 280,000. Canon similarly waited to enter the market but has fared much better with strong sales of the EOS R5 capping a couple of years of what is proving to be a better mirrorless strategy.
It should be noted that a major difference between Canon and Nikon is that Canon is far more diversified. It was able to wait out entering the mirrorless market because of this model, which hurt Nikon more because of its far more focused business.
Even outside of consumer camera manufacturing, Nikon's limited diversification has been performing poorly. Nikon's healthcare business has been in a deficit since 2017 and its precision machinery business – where it has traditionally had the largest sales figures – is down 98% from the previous year.
Coming into 2020, it is very likely that Nikon had yet to fully recover from its third consecutive new product failure in consumer products. The Nikon 1 series of cameras failed to find popularity, the Keymission line of action cameras similarly collapsed, and the Nikon DL line of compact mirrorless cameras was canceled before a single unit was ever sold. Its struggles were magnified as camera sales plummetted in early 2020, leaving the company particularly vulnerable. Needless to say, the company's struggles over the past four years and its inability to turn itself around before 2020 proved particularly untimely.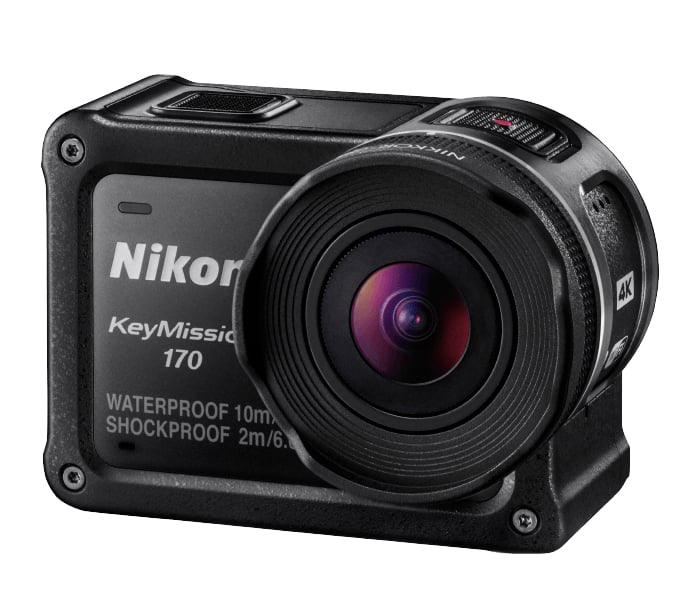 Conversations between PetaPixel and industry professionals over the years have indicated that of those three lines, the KeyMission failure was particularly disastrous for the company.
This more detailed financial analysis comes after Nikon's announcement in May that it would lay off 700 employees in Southeast Asia and news from earlier this month that the company was cutting 20% of its international workforce. Nikon's latest moves appear to be an attempt to reorganize itself back to profitability, but the many decisions the company has made leading up to this point appear to be making recovery sluggish.
Toyo Kezai reports that "the medium-term management plan up to 2021 aims to create new pillars of earnings by actively investing in growth areas such as new businesses." Still, the publication expressed concern with this strategy and wonders if Nikon can achieve sustainable growth when existing businesses are stalled.
(via Toyo Keizai via Digicame-Info)