You Can Now Use Profoto's B10 Studio Strobes with Your iPhone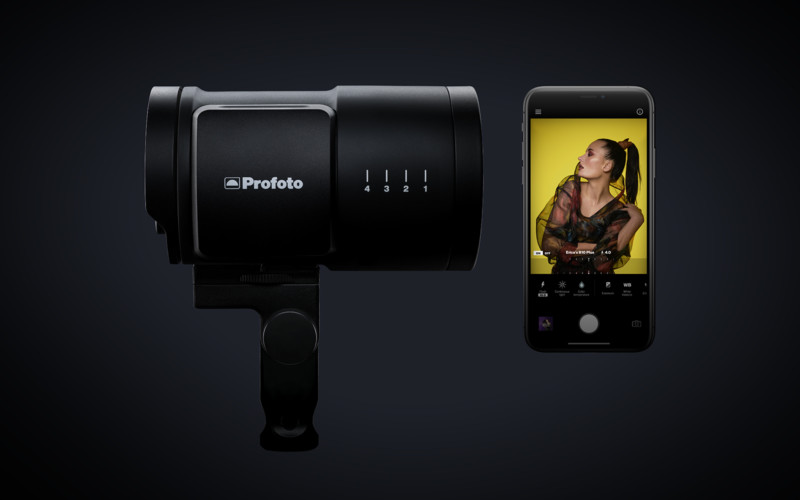 Profoto has just announced (in their words) "an innovation that rewrites the rules of photography." Thanks to a technology called Profoto AirX, the company has made their B10 flash series compatible with the iPhone, allowing mobile photographers to use a Xenon flash to its full potential "for the first time in history."
Syncing a flash with a smartphone isn't new; Profoto has even done it before, and Godox did it before that. But those were small, underpowered flashes that could only sync at very slow speeds. This breakthrough takes the idea of professional smartphone lighting to a whole other level.
By combining Profoto AirX—a proprietary technology that lets you clock sync Bluetooth devices—with some other innovations under the hood, you can now use the $1,700 Profoto B10 or the $2,100 Profoto B10 Plus with your iOS device and sync from 1s all the way down to 1/25,000s. All you have to do is update to the latest firmware on your Profoto B10 or B10 Plus (free) and download the Profoto app from the iOS App Store (also free).
You can see the technology in action in this BTS video featuring photographer and Profoto ambassador Andrea Belluso, in which he shoots some professional portraits using two Profoto B10 Plus strobes and an iPhone 11 Pro.
Watch the video below and then scroll down to see the images he captured: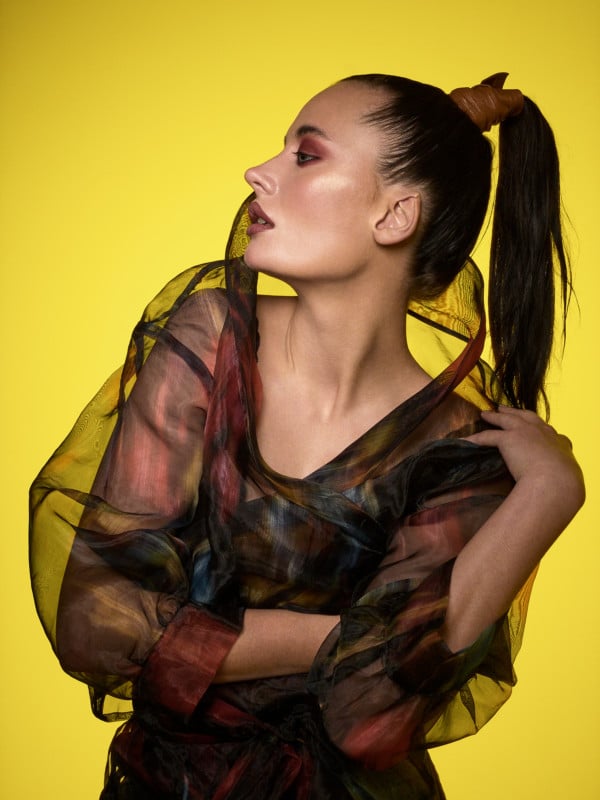 "This is a revolutionary innovation," said Anders Hedebark, Profoto CEO. "Making professional flash available to smartphones has the potential to be ground-breaking, just like how the transition from analog to digital cameras once changed everything […] No matter what kind of photographer you are, it's all about the light. And we want to offer image creators to work with great light, regardless of what capturing device you chose to use."
According to Profoto, the new technology has been tested and verified to work with iPhones all the way back to the iPhone 7 (iOS 11 or newer). For now this capability is iOS only, but Profoto tells us that a compatible Android app "is in development as we speak."
In the meantime, if you own a B10 or B10 Plus and a compatible iPhone, download the Profoto app and give this update a shot for yourself. Profoto says that they've "maxed out the current capacity of the iPhone camera" with this technology… care to test their claims?
---
UPDATE: The article has been updated to clarify that full compatibility is currently iOS-only, and an Android app is in the works.