How I Created a Magical Bear Photo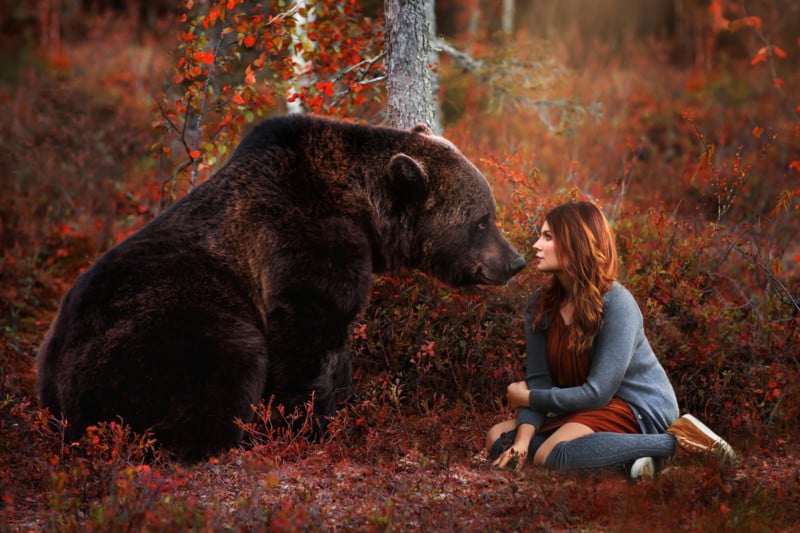 Two years ago in September, I was traveling in Kuusamo, Finland, and I had the opportunity to go see and photograph wild bears. We left our cars and started walking to the bear-watching hut with a small group. I felt nervous and it felt like a long walk in the woods, hearing all the little noises around us.

We got to this little cabin-like hide and placed our cameras on small window holes and started waiting silently for bears to appear. It took an hour or so, and the first bears crawled out from the wood. We also saw a few bear cubs!
Some of the bears came as close as about 15 feet and I took some very neat photographs.
After the bear safari, I browsed through all the photos, and in this one photo where the bear was sitting, I noticed it "smiling" at something! That's when I got the idea to add a friend for him afterward.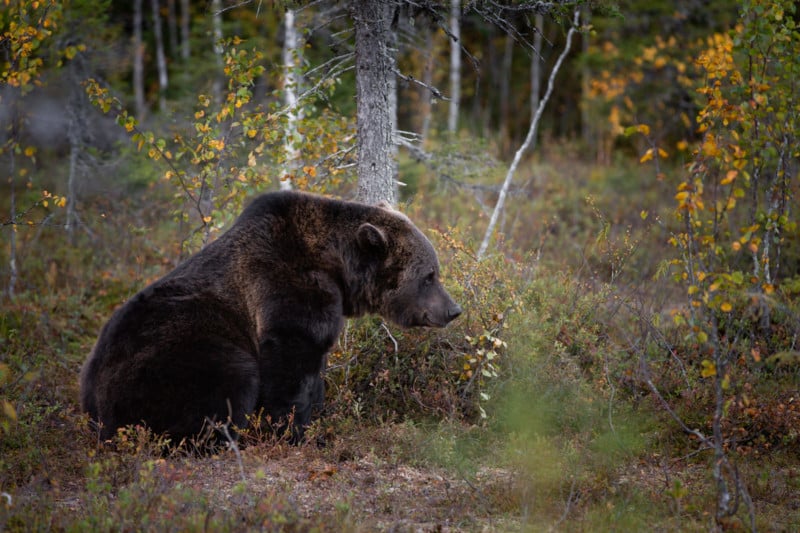 Later in my hometown, I had a model call in my local photography group, and very soon had a photoshoot with a girl named Sanni, whom I had photographed with once before. We went to nature and I placed her sitting on the ground and told her to imagine a huge bear in front of her. The photoshoot was quickly over and I went home to choose the best photo of her.
Then I started to edit them together.
Bears hold a mythical status in Finland and its mythology and in our history people had sacred rituals when bears were hunted. These creatures were dreaded and the Finnish folk made up dozens of different names for the animal to avoid using the normal word "karhu" (bear). By using these euphemisms people hoped bears wouldn't appear.
This friendly looking bear that I met, looked so sweet so I gave him a chance to have a friendship with a human. I hope people would be closer to nature.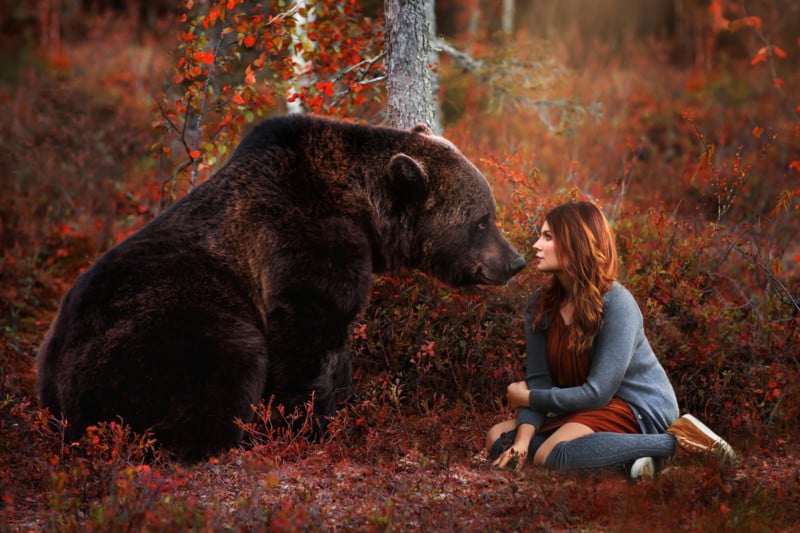 ---
About the author: Sonja Hietala is a wedding and a portrait photographer based in Jyväskylä, Finland. The opinions expressed in this article are solely those of the author. You can find more of Hietala's work on her website, Facebook, and Instagram.