Dell Reveals Redesigned XPS 15 and Powerful New XPS 17 Aimed at Creators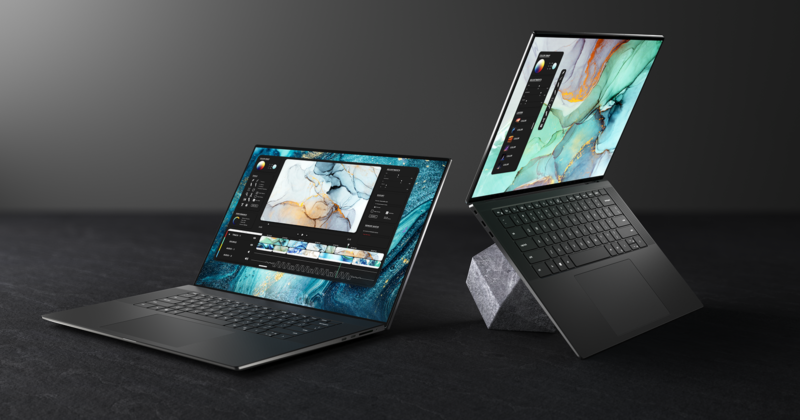 Dell has just revealed a redesigned XPS 15 and brand new XPS 17 laptops targeted directly at creators. And if the specs are anything to go by, photographers should be particularly interested in the powerful and sleek new XPS 17, back from the dead after almost 10 years.
Featuring larger screens, smaller bezels, and the latest CPUs and GPUs from Intel and NVIDIA, the XPS lineup is even better than before—and it was no slouch before. The company has even badged some variants of these two laptops "Creator Edition," to reflect how the hardware has been hand-picked to offer the best performance for creative tasks like photo and video editing.
Let's dive into each model individually.
Redesigned XPS 15
Taking design cues from the popular and sleek XPS 13, the XPS 15 just got its first major re-vamp in 5 years. This includes a new 16:10 InfinityEdge 4K display with 100% Adobe RGB, a thinner profile overall, and some very respectable specs: up to 32GB of RAM, 1TB of PCIe SSD storage, up to a 6-core 10th Gen Intel Core i7-10750H CPU, and up to an NVIDIA GTX 1650Ti Max-Q GPU.
Port-wise, you get two Thunderbolt 3 ports, an additional USB-C 3.1 port (with power delivery), a full-sized SD card slot, and a headphone jack. You'll notice there's no HDMI or USB-A ports, but a USB-C to USB-A and HDMI 2.0 adapter actually comes in the box.
Here's a closer look at the laptop from all angles:
Dell's stated goal with the XPS 15 is to "strike a balance between power and portability, to fuel content creation wherever your imagination may take you." That explains why you won't see a fancy new cooling system or 8-core CPU built into the 15-inch variant.
To get that kind of performance, you'll need to step up…
Brand New XPS 17
In contrast to the XPS 13, which is all about portability, and the XPS 15, which is about striking a portability/performance balance, the new XPS 17 is all about performance. Back from the dead after a decade, it's Dell's "most powerful XPS laptop ever."
In terms of performance, the 17-inch XPS features a new vapor chamber thermal design with powerful fans, which allowed Dell to really stack the spec sheet on the high end. The laptop can be specced out with up to 64GB of RAM, 2TB of PCIe SSD storage, a 8-core 10th-Gen Intel Core i9-10885H processor, and an NVIDIA RTX 2060 GPU with 6GB of dedicated GDDR6 RAM.
Design-wise, the ultra-thin bezels of the 4K HDR 400 certified display make the XPS 17 "the smallest 17-inch laptop on the planet," coming in closer to a 15-inch laptop—or Apple's 16-inch MBP—than what we've come to expect from the few 17-inch laptops in existence today.
Finally, in terms of ports, you'll get four fully-functional Thunderbolt 3 ports, a full-sized SD card slot, and a headphone jack. The same USB-C to USB-A and HDMI 2.0 adapter comes with this model as well.
Here's a closer look:
Price and Availability
The Dell XPS 15 is available to order today starting at $1,300 for the base model with a 4-core 10th Gen Intel Core i5-10300H CPU, integrated graphics, 8GB of RAM and 256GB of storage. More competitive variants with a 6-core i7, NVIDIA GPU, and 16GB of RAM will quickly take that price over $2,000 though.
The XPS 17 will be available around the world starting this summer, starting at $1,500 for the base model with a meager 8GB of RAM, 256GB of storage, a 4-core 10th Gen Intel Core i5-10300H, and integrated graphics. Dell hasn't revealed what the higher-spec versions will cost, but expect the price to quickly reach and exceed $3,000 if you're looking for an 8-core CPU, 64GB of RAM, and the most powerful NVIDIA graphics.
To find out more about either of these laptops, or if you want to order your own, head over to the Dell website.