Street Photography is Alive and Well in Taipei
In most parts of the world, life has turned upside-down over the past few months. People are staying in their homes, freedom of movement is restricted, schools, parks, restaurants and many shops remain closed, and businesses are suffering.
These are tough times for the photography industry as well. It's hard to find jobs, clients, and assignments—whether you're a sports-, travel-, street-, fashion-, portrait- or wedding photographer. Even amateur photographers are hindered from practicing their hobby.
But there is a country, just a hundred miles from China, with only 440 coronavirus cases and six deaths (as of May 8th) where this is not the case at all. That country is Taiwan: a small island of 24 million people where, thanks to government efforts, there have been no local infections now for over three weeks. What's even more remarkable is that they've managed to keep the numbers low without any lockdowns.
There are some limitations on maximum attendance, but Taiwanese can still travel freely, and schools, restaurants, gyms, shops, hair salons and all businesses have remained open. As a result, photo studios are doing business as usual, weddings continue, and our beautiful beaches and national parks welcome photographers. Stadiums have been hosting professional baseball games (without spectators) since April 12th, and just yesterday health authorities approved the return of 1,000 fans per game.
While there has been a slight decrease in community mobility—most people wear masks in public and your temperature is taken frequently—the streets, alleys, parks, night markets of Taipei remain as busy and vibrant as ever, to this street photographer's delight: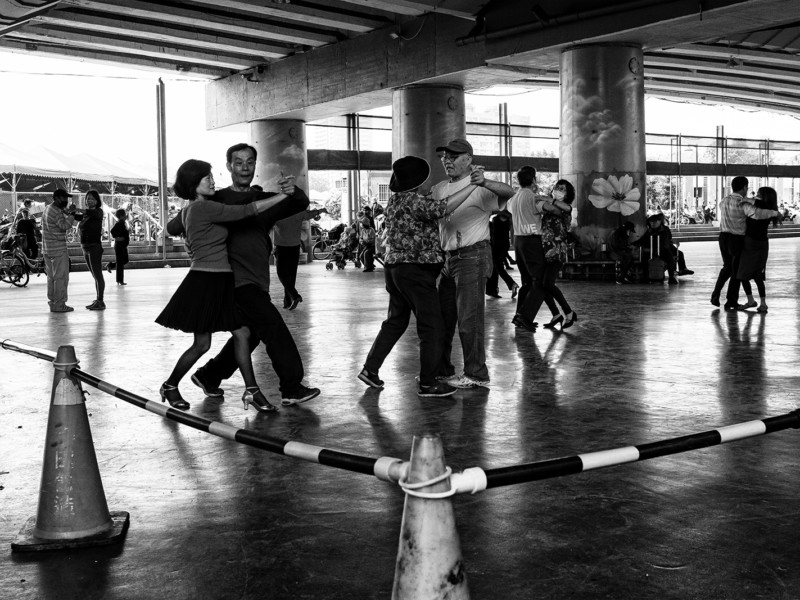 ---
All photos taken in and around Taipei between February 4th – April 29th, 2020.
---
About the author: Mark Panszky is a Hungarian-born Canadian teacher and a freelance travel, street, and documentary photographer who has lived in Taipei since 2006. You can find more of his work on Behance, Facebook, and YouTube.