Adorama Founder Mendel Mendlowits Has Passed Away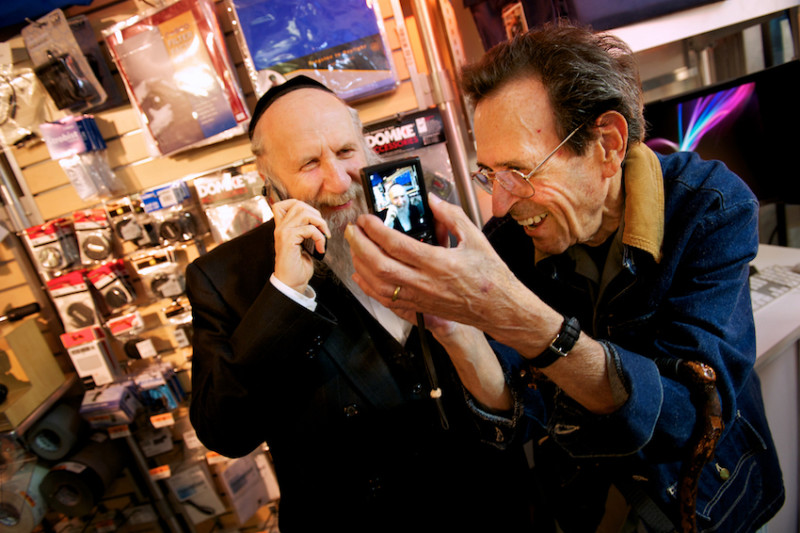 Mendel Mendlowits, the photo industry icon who founded the well-known camera retailer Adorama, passed away on April 8th at the age of 76. His infectious optimism and curiosity—on full display in the photo above (left) with photographer Bill Eppridge (right)—will be sorely missed.
Adorama announced the sad news yesterday, mourning the loss of its founder and hailing Mendlowits as both "a driving force in the photography industry" and a pillar of the community that he served so passionately.
"If you ever had the honor of speaking with Mendel Mendlowits for any more than five minutes, you weren't likely to forget him," reads a touching remembrance on the Adorama blog. "His insatiable curiosity could turn a quick 'hello' into an hour-long discussion. It was this curiosity, and his unstoppable drive to do what others thought could not be done, that made Mendel Mendlowits such an influential figure in the photography industry for more than 40 years."
Mendlowits was born in 1943, and survived the Holocaust thanks to his sister, who hid him in a bunker at the Bergen-Belsen concentration camp. His family later settled in a Hasidic community in Brooklyn, where Mendlowits joined the family business—a small Brooklyn-based wholesaler of film, batteries, and photo finishing equipment—at 17 years old, shortly thereafter opening the first Adorama store in Manhattan.
Over the years, he built Adorama into a major retail competitor to giants like Amazon and B&H, with a significant online presence and a loyal customer base that went far beyond New York City. He retired in 2014, handing the reigns over to his son Eugene.
"The entire Mendlowits family, as well as the Adorama family, will continue to honor him and his memory," reads the announcement. "We thank the entire community for the outpouring of love and condolences, and we will honor Mendel and his legacy by continuing to dedicate ourselves to Adorama and its very bright future."
Mr. Mendlowits' cause of death has not been made public, and Adorama officials have told the NY Daily News that they did not know if his passing was coronavirus-related.
---
Image credits: Header image by Joe McNally, used with permission.