New Zealand's Most Photographed Tree Vandalized by 'Idiots' with a Saw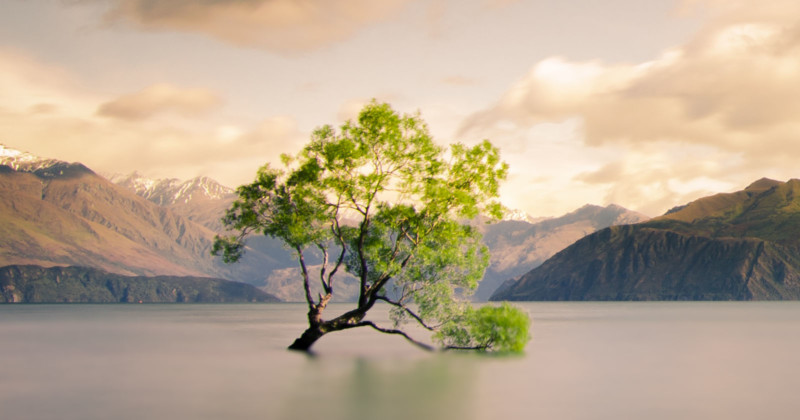 Vandals have attacked the world-famous willow tree in Wanaka, New Zealand, chopping off a number of branches with a saw. The seemingly "senseless" act is eliciting widespread outrage and condemnation.

The tree, which is commonly referred to as "That Wanaka Tree" (hashtag #thatwanakatree), is New Zealand's most photographed tree and one of the most recognized trees in the world. Tourists flock to the tree year-round to photograph and pose with it.
Stuff.co.nz reports that local photographer Luisa Apanui visited the lake for a photo shoot on Tuesday and found that large branches of the tree had been hacked off and discarded in the water nearby.
"Someone destroyed our beautiful Wanaka icon and it's simply heartbreaking!!!" Apanui writes. "Who did this and WHY??? We already have enough negative news at the moment… The poor thing!!"
"The famous lower branch that hangs horizontally out over the water that is really picturesque has gone," the photographer tells Stuff.co.nz.
The cuts appear to have been done with either a chainsaw or a handsaw.
"When I heard about the bad news, I thought that there are too many idiots in this world, but I was really sad and shocked," photographer Matteo Rolfi, who shot one of the last photos of the tree in its original form, tells Stuff.co.nz.
The vandalism is being called a "completely senseless act" by Wanaka Community Board member Chris Hadfield.
Sadly, in today's Instagram culture, it wouldn't be surprising to learn that an Instagram "influencer" had chopped off the branches because they didn't like how they looked in their photo. Unfortunately, we may never know for sure how or why someone chose to do this.
Local police say they're investigating the vandalism and are asking anyone who saw or heard anything suspicious on the night of March 17th to contact them.
---
Image credits: Header photo by Tom Hall and licensed under CC BY 2.0