Nikon D6 Delayed as Parts Held Up by Coronavirus Outbreak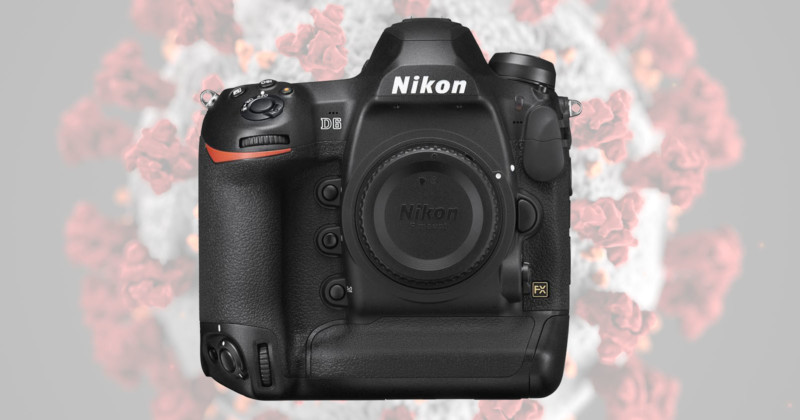 Nikon announced today that its new D6 flagship DSLR will be delayed by at least two months due to the ongoing coronavirus outbreak holding up critical parts.

"As a result of delays in the procurement of parts and components from a third-party cooperating company due to measures implemented in response to the spread of COVID-19, the release of the new Nikon D6 digital SLR camera, originally planned for March 2020, will be delayed," Nikon states in a press release published today. "We sincerely apologize to our customers and all those concerned for any inconvenience this may cause."
The delay period is tentatively two months, but Nikon is waiting for more clarity regarding the developing situation before promising any specific date.
"We are now planning to release the Nikon D6 in May 2020 and will announce the new release date once it has been determined," the company says. "We will continue to closely monitor the situation and do our utmost to deliver this new camera as soon as possible. Thank you for your understanding and patience in this matter."
Unveiled on February 11th, the Nikon D6 is a 20.8-megapixel full-frame DSLR with 14fps continuous shooting, 4K video, and a Multi-CAM 37K autofocus system that Nikon says is the most powerful AF system in the company's history. The camera will carry a price tag of $6,500 when it hits store shelves.
Nikon is aiming to get the D6 into the hands of photographers before the scheduled start of the 2020 Olympics in July. There have been widespread calls for the Games to be postponed or canceled due to virus concerns, but an option that's reportedly on the table is for the Games to be held without fans in attendance (though photographers would presumably still be present for news reporting).