Photo Challenge: Shooting BMX on a Nikon F100 and a Single Roll of Kodak Tri-X
French photographer Hadrien Picard was recently put to the test by his friends at Red Bull. In one of their recent "Pressure Shot" episodes, Red Bull challenged Picard to capture a full photo essay with BMX star Matthias Dandois. The catch? He had to capture the whole thing in a single roll of 36 exposures.
Challenge any modern-day photographer to capture a dynamite photo series in only 36 shots total and you'll get people sweating. Add in a sports photography component—a genre where you can easily fire off 36 shots in less than 3 seconds with the most recent flagships—and the pressure to make every shot count really starts to build.
For his "weapon of choice," Picard borrowed a Nikon F100 from a friend and loaded it with a roll of his favorite black and white film: Kodak Tri-X 400. Then he and Dandois hit the streets, shooting only natural light and hoping to capture as many keepers as possible.
You can watch the full behind the scenes episode up top, and then scroll down to see some of the keepers that Picard was able to capture with only 36 shots at his disposal: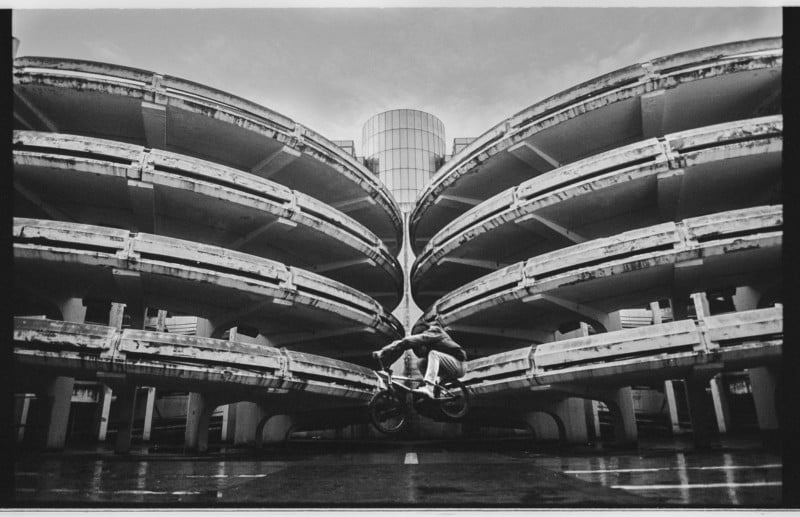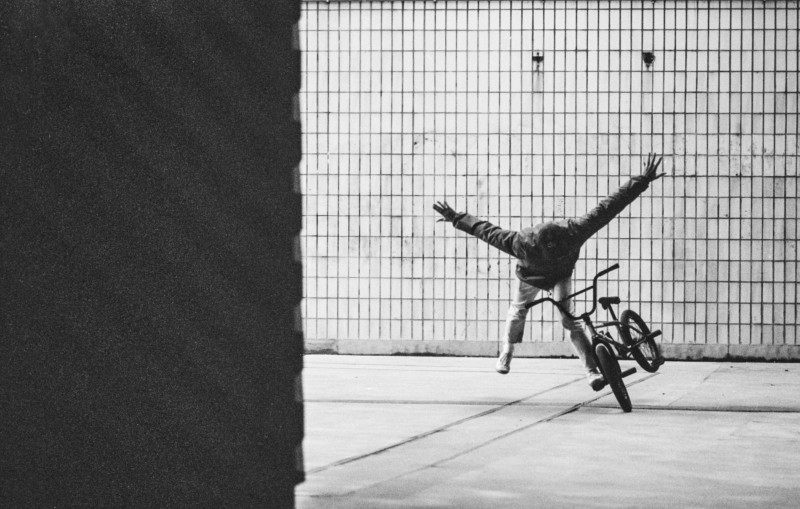 Speaking with Red Bull after the fact, Picard summed up the pros and cons of shooting film vs digital in this kind of environment:
"It's a weird feeling, you're obviously less sure of what you're doing so I was a little stressed… in a way I think it's cool to accept having less control & just let go," says Picard. "BUT you sometimes take fewer risks, since you can't see what you're doing. For example, it's hard to know exactly which slow shutter speed will look good with film, so sometimes you don't dare to take the risk."
Check out the full behind the scenes up top, and if you want to see more from Picard—who usually shoots goes through a few more than 36 frames per photo shoot—head over to his website or give him a follow on Instagram.
---
Image credits: All photos by Hadrien Picard, and used with permission.