Canon Patents Universal Battery Grip that Would Fit Multiple Camera Bodies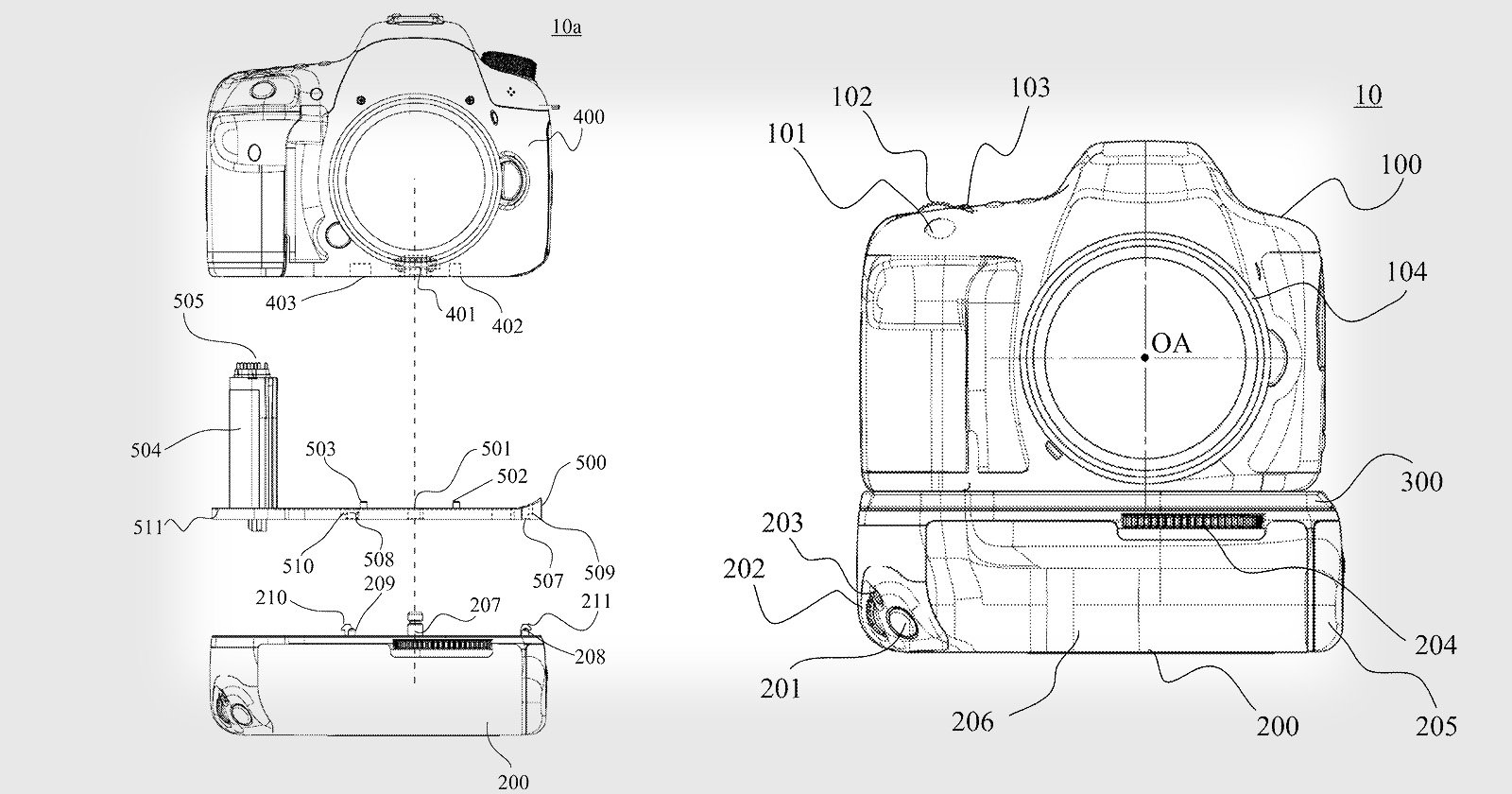 A newly discovered Canon patent has photographers wondering why nobody thought of this before. The US Patent, filed on August 30th and published today, shows the company is working on a universal battery grip that could be fitted to multiple cameras using an adapter.
The patent was uncovered by the folks over at Northlight Images, and it's pretty self-explanatory once you see the schematics. Rather than creating a unique battery grip for individual camera models, a universal battery compartment with shutter button, scroll wheel and tripod mount would be able to attach to various cameras using different adapters.
The individual adapters would ostensibly be cheaper than a full assembly—while allowing you to swap the grip between models while shooting—and there's also some indication that the tripod mount on the grip itself could be adjusted, so that users could more properly balance each camera. Here's a closer look at the drawings from the patent itself:
It goes without saying that a patent does not a product make, but this is one of those ideas that we hope Canon follows up on.
To read up on some of the other intriguing ideas Canon has patented over the past few months, check out this mirrorless-to-DSLR converter, this detachable cooling fan for DSLRs, or this crazy 18mm f/1.0 lens for the full-frame mirrorless RF mount.
(via Canon Rumors)