Fuji Working on 400MP Pixel-Shift Mode for GFX 100, Teases 50mm f/1.0
During Fuji's London 2020 X Summit that is streaming live as we write this, Fuji revealed that they are planning to add a 400MP "pixel shift" mode for the GFX 100 medium format mirrorless camera, and showed off the "world's fastest lens with AF."
Fuji didn't reveal much about the upcoming feature. The engineers brought it up as part of a discussion of pixel pitch, explaining how Fuji was working on "Sub-μm order control" of pixel pitch in order enable 400MP pixel shift photography using the 100MP GFX100.
In addition to the 400MP mode, Fuji also gave us an update on the much-anticipated XF 50mm f/1.0.
This lens was originally supposed to be a 33mm f/1.0, but the first design mockups revealed that it would simply be too big. Still, even at 50mm, this will be the so-called "the world's fastest lens with AF," and today we got our first peek at the design: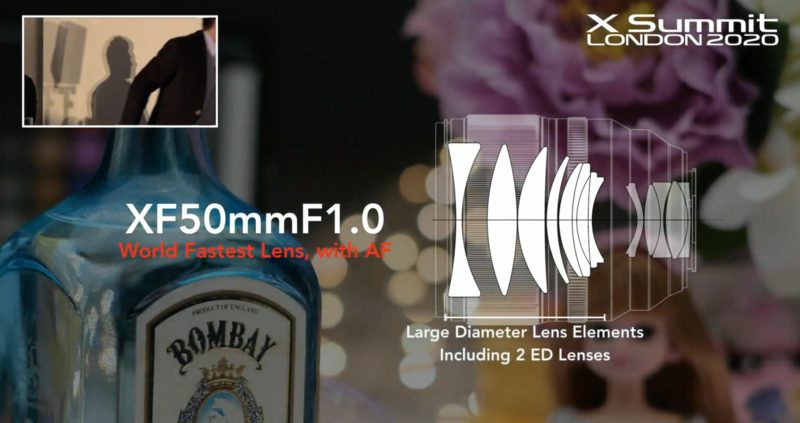 To watch the rest of the X-Summit or re-watch the replay later on tonight, head over to the Fujifilm X Series YouTube channel by clicking here.