Portraits of Women on Sofas
UK-based photographer Ruby Steele shot a series of portraits of women sitting on sofas in a wide range of locations. The project is simply titled "Women on Sofas."

"Women on Sofas was driven by a curiosity about the space a woman occupies in contemporary western society," Steele writes. "The work explores how we experience ourselves in the domestic and public arenas, whilst celebrating our diversity and power in unexpected ways."
The project "looks at the pride and pleasure we take in our strength and resilience, and in challenging society's expectations of us," the photographer says. "In spite of growing freedoms in many areas of society over the past century, the domestic sphere is still often seen as women's terrain. It is a space into which we are welcomed."
"It has been interesting to observe this space, disrupt it and take it beyond its 'natural' limits, whilst exploring our emotional response to it," Steele says. "The women come from a diversity of backgrounds and cultures and span eight decades.
"They are mothers, daughters, friends, strangers, writers, artists, models, priests, students, businesswomen, entrepreneurs, musicians, actors, doctors, scientists, and technicians. Women on Sofas was the project that offered me the opportunity to celebrate these women, both ones I knew and ones I was yet to meet."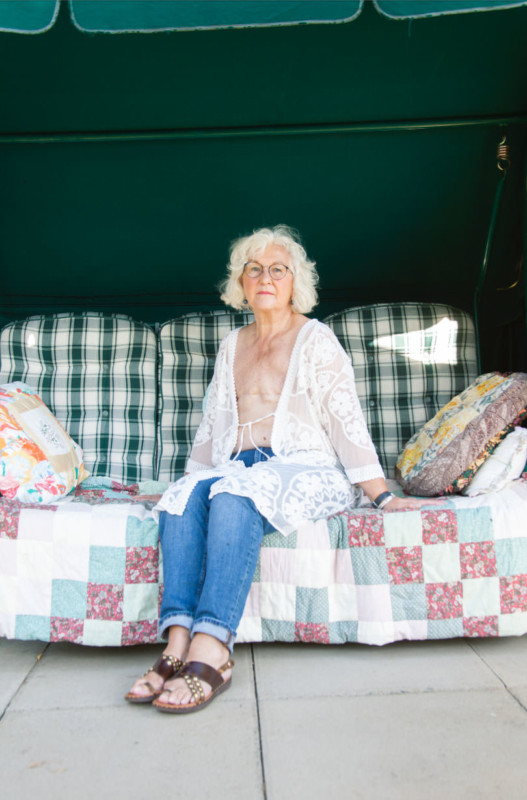 All the photographs in this project are for sale through Steele's website. You can also find more of her work on Facebook and Instagram.