Apple Names Spectre Camera the Best iPhone App of 2019
Yesterday evening Apple crowned the best iOS and MacOS apps of 2019 and, unsurprisingly, a camera app managed to take the title of "iPhone App of the Year." Created by Lux Optics, the winner is Spectre Camera: an AI-powered app that allows you to capture high-quality long exposures with your smartphone.
Spectre Camera bills itself as "an AI-powered shutter for your iPhone, letting you create amazing long exposures." In short, the app uses computer vision tech to auto-detect the kind of scene you're shooting, stabilize the frame, and capture a long exposure by stacking multiple frames together in the same way most long-exposure apps on smartphones operate.
Auto scene detection means the ability to "erase" crowds, capture smooth water, or record light trails when the ambient light drops far enough. As a bonus, the app records the whole imaging process as a Live Photo that you can review and share, rather than just spitting out the final product.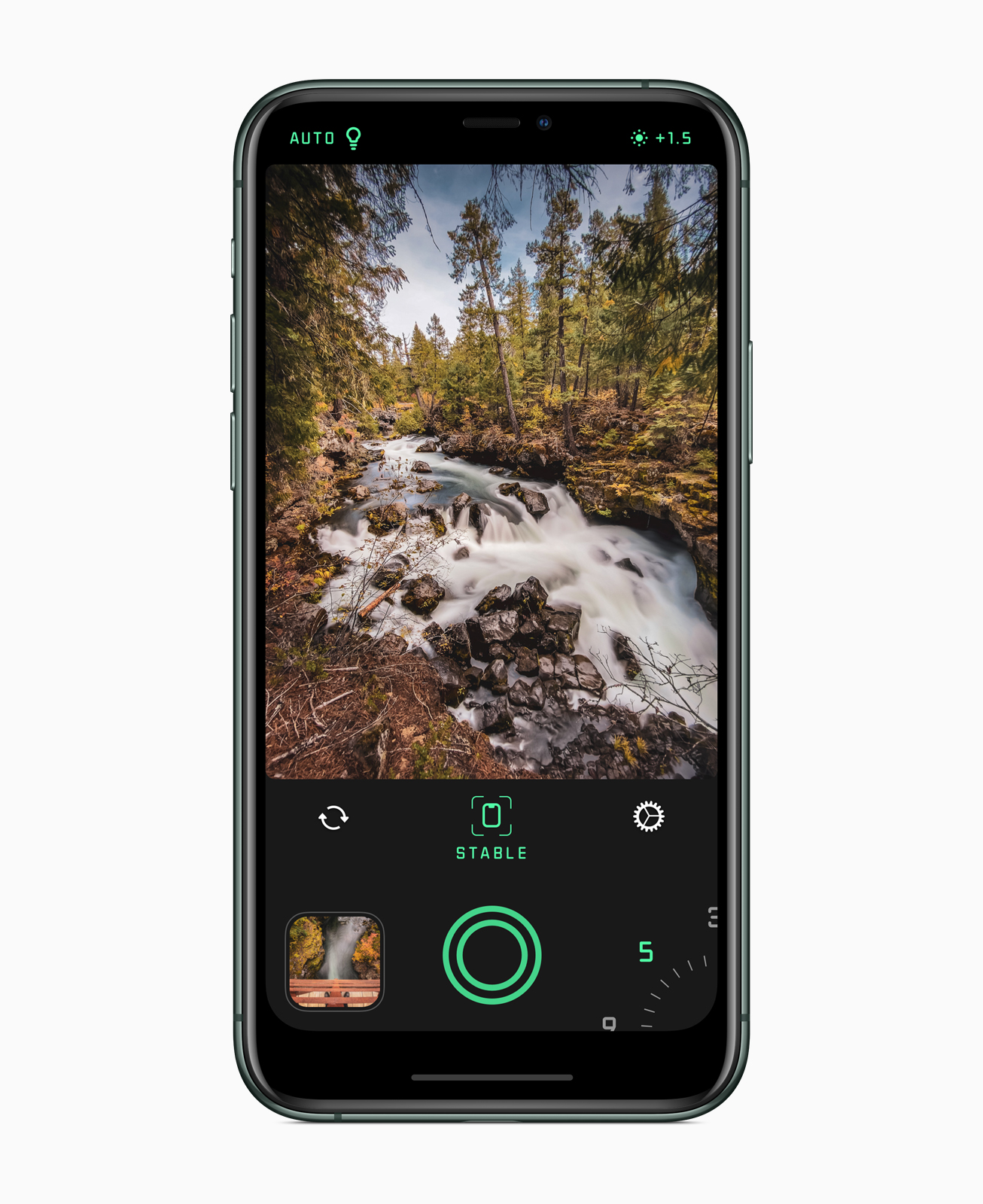 You can learn more about the Spectre Camera app on the company's website or by visiting the iOS app store. Unfortunately the app isn't free, but if you're looking to capture high-quality, hand-held long-exposures with your iPhone, $3 isn't unreasonable.
Other interesting info from yesterday's announcement: Instagram is the second-most downloaded Free iPhone app behind YouTube, followed by Snapchat and the wildly popular (and controversial) app TikTok, and photo manipulation app Facetune was the most downloaded Paid iPhone app of the year.
You can find the rest of the Best of 2019 apps here.