Photographer Puts On Professional Photo Shoot for Young Girl Who Was Denied School Pictures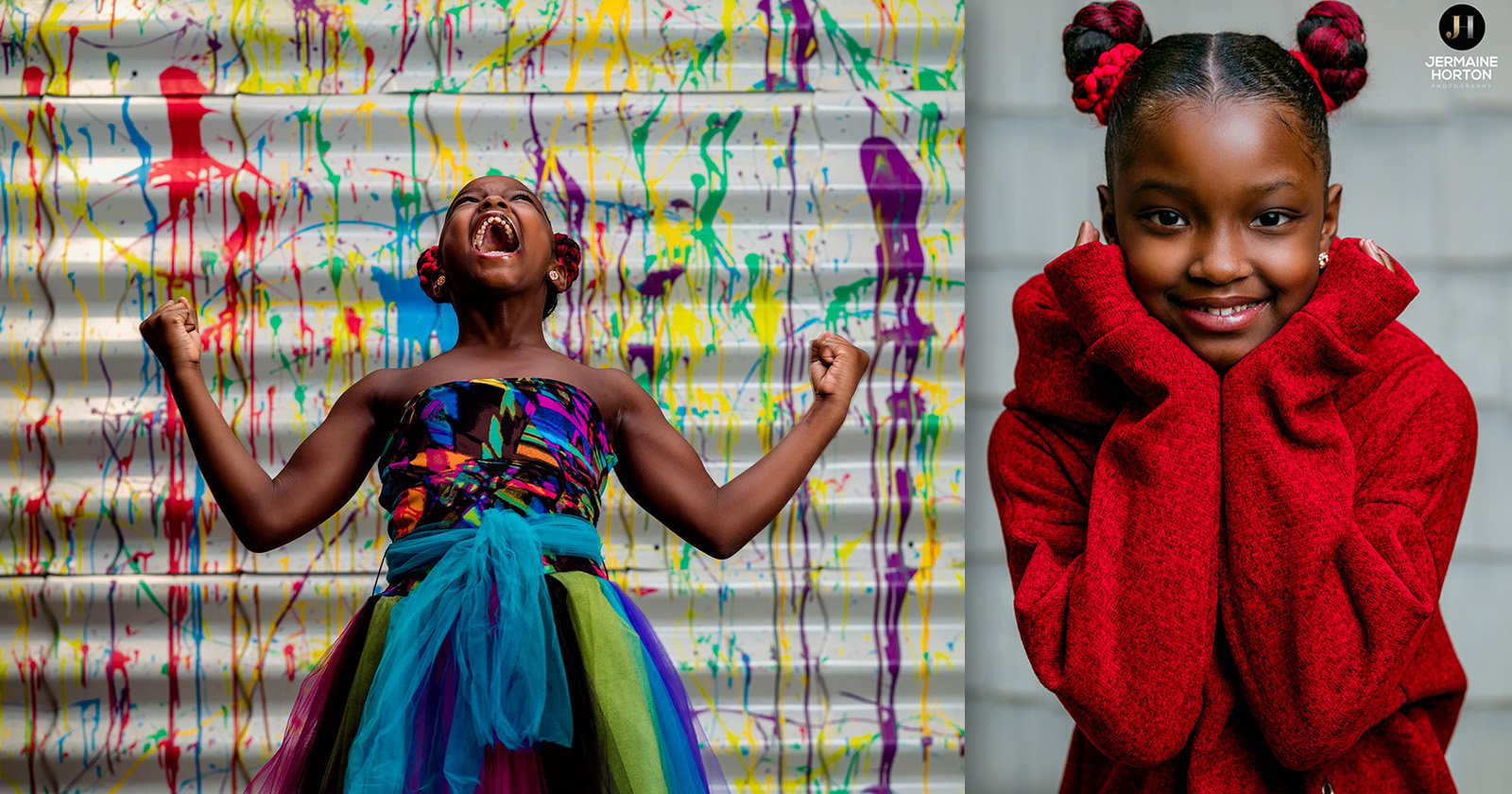 When photographer Jermaine Horton heard about young Marian Scott being denied school pictures because of the red extensions in her hair, he chose to step up and help her get her confidence back by giving her the professional photo shoot she deserved.
Scott's story first made headlines last month, when her elementary school—Paragon Charter Academy in Jackson, MI—made her sit out school pictures because she had red extensions in her hair. The school defended its decision by citing the student handbook, which says hair color must be of "natural tones," but Scott's parents were still outraged.
The school didn't attempt to reach out to them before pulling Marian aside and making her sit the photos out, nor did they pull her from class or otherwise point out the policy until picture day. "If she's not a disruption to the class," wondered her father, "why is she a disruption to the picture."
But while the "feud" between the school and Marians parents didn't go any further than this, photographer Jermaine Horton was moved by the story.
"When you're singled out like that it's a sucky feeling, and you could tell her confidence was just shot," Horton told local news station WILX. So he reached out to the Scott family, convinced vendors to donate clothing and studio space, and set up a professional photo shoot for Marian in the hopes that he could help bring her confidence back.
"When I heard about this story I was furious as a parent because the first thing I thought about was the impact of what this would do to such a beautiful little girl," writes Horton on his Facebook page. "I recached out to Nicole Joy of WILX News 10 who covered the story and she got me in contact with the parents. We set a date and I drove from Chicago to PROCAM to do our OWN photoshoot of this amazing beautiful little girl."
The results are certainly a big step up from your standard 3rd-grade school portraits:
The response to the photo shoot has gone far beyond what Horton could have imagined. He tells WILX that thousands of people have gotten in touch to say that the shoot inspired them to do their own good deeds, and the experience has inspired him to continue doing this kind of work through an initiative he's calling the "Art of Confidence" project.
To see more of Horton's work or follow along as he embarks on this project, be sure to check out his website or give him a follow on Facebook and Instagram.
(via WTKR)
---
Image credits: Photos by Jermaine Horton and used with permission.