Thieves Steal $100,000+ in Camera Gear from LA Studio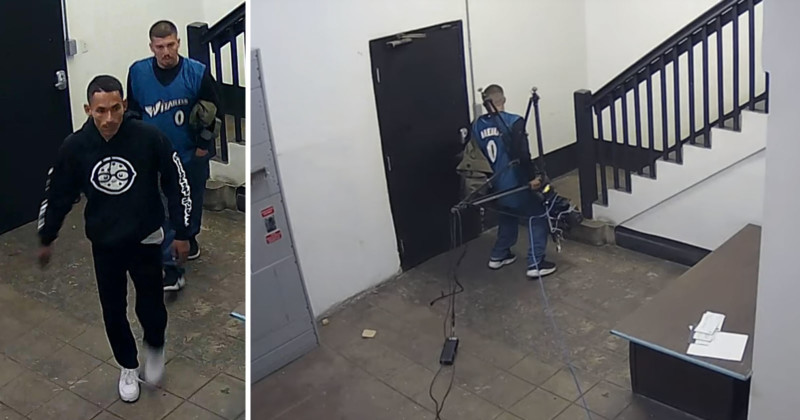 Thieves broke into a studio in Los Angeles this past weekend and, after spending just 6 minutes inside, made off with well over $100,000 in camera gear.

Director and cinematographer
Peter Cote
tells PetaPixel that the two suspects entered the building early Sunday morning between midnight and 1 AM.
"It's a warehouse-type building in south-central LA with lots of different spaces in the building," Cote says. "Tenants in the building vary from musicians, filmmakers, furniture builders, etc."
But after entering the warehouse using the door code — it's unclear how they obtained the building's code — the thieves used a crowbar to pry open Cote's studio door near the deadbolt.
"They took a Phantom Flex4K (serial #20089), which had a 2TB CineMag in it (serial #20090)," Cote says. "They also took a Sony a7R II and a bunch of Canon and Sigma DSLR lenses, which varied from vintage FD lenses to modern prime lenses."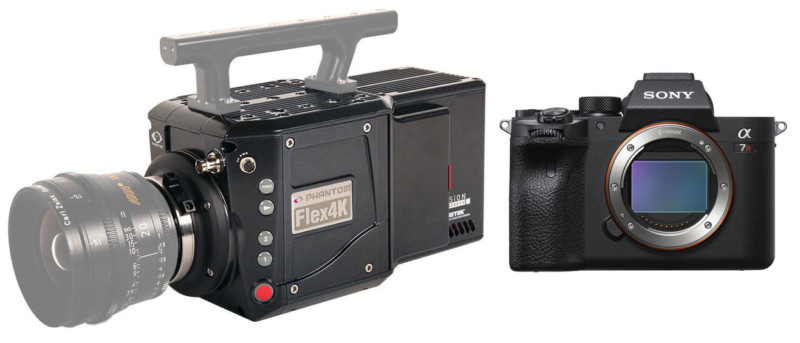 The Phantom Flex4K by itself is a huge loss — the camera has a base price of $109,000 and, depending on configuration, can cost more than $160,000. The CineMag inside the camera also costs over $15,000.
"I'm still figuring out what all is missing," Cote says.
Security cameras inside the warehouse captured the suspects both entering the building as well as leaving with Cote's gear just minutes later.
Cote is asking anyone who can identify the suspects or who has information about this burglary to contact the Newton station of the Los Angeles Police Department.