Samsung Unveils 43.7MP Smartphone Sensor with the World's Smallest Pixels
In a world where "bigger" pixels and "deeper" pixels dominate discussions around smartphone sensors, Samsung has decided to go… another way. The image sensor giant has revealed the world's first 0.7μm-pixel mobile image sensor, which allowed it to pack 43.7 megapixels into a sensor that's less than 5mm wide.
The Samsung ISOCELL Slim GH1 is unbelievably tiny, as Samsung's own promotional material attests: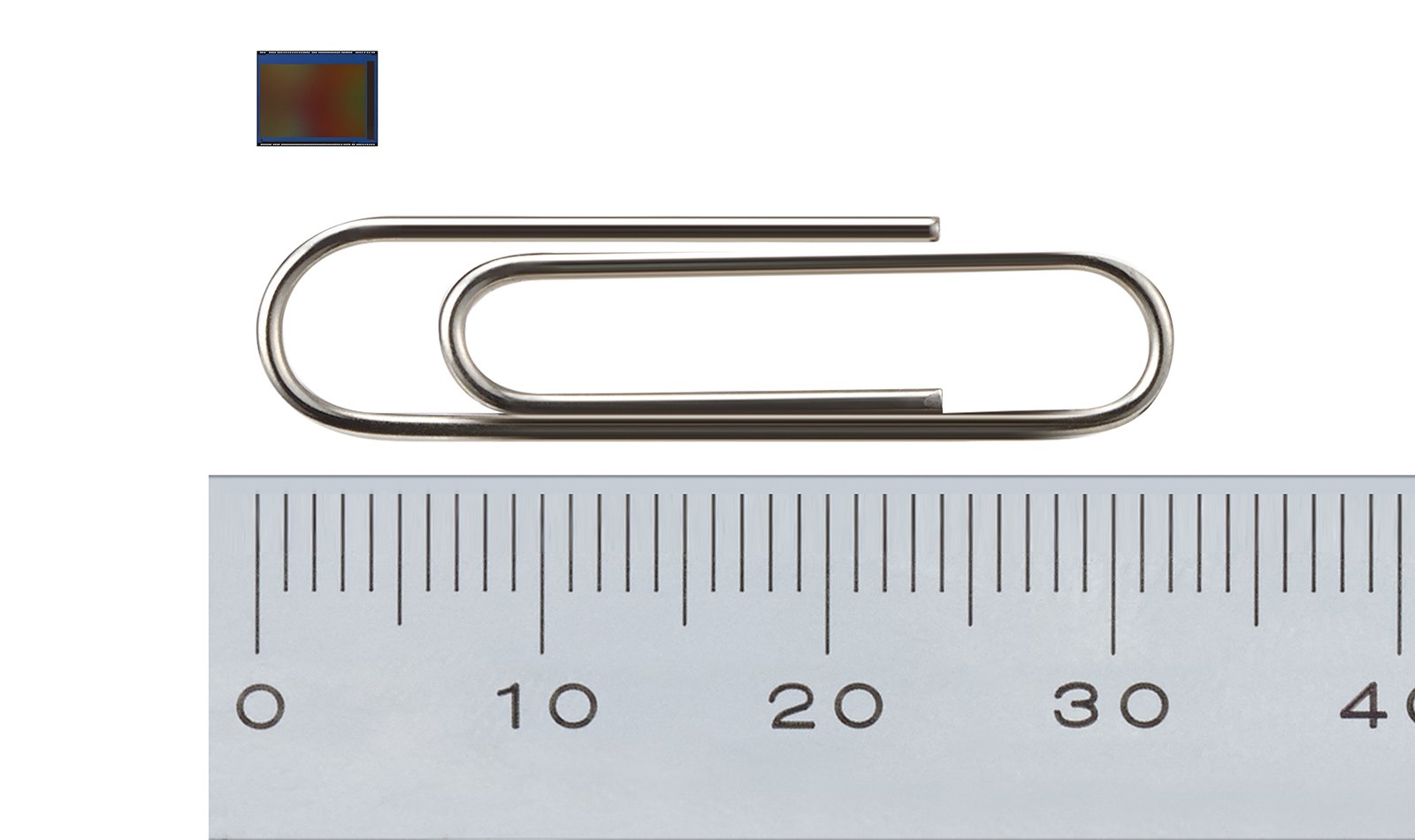 In order to combine this tiny size with enough resolution to appeal to the spec hounds of 2019, Samsung took advantage of its Tetracell technology that makes the Slim GH1 two-sensors-in-one by using a quad-bayer filter to group squares of four pixels together.
In good light, a "remosaicing" algorithm allows for this image sensor to capture full 43.7MP images; when the light drops and those tiny 0.7μm pixels would cause serious problems with noise, the quad-bayer design enables the sensor to produce better, 10.9MP images with "higher light sensitivity equivalent to that of a 1.4μm-pixel image sensor." Best of both worlds.
And since this scaled down Tetracell resolution is still plenty to cover 4K, the ISOCELL Slim GH1 promises "more detailed backgrounds when recording high-resolution videos or selfies at 60T frames per second (fps)."
This is another impressive achievement for Samsung, who has been making some major strides in the smartphone image sensor game with its ultra-high resolution 64MP and 108MP ISOCELL Bright image sensors that take advantage of the same Tetracell technology. For the ISOCELL Slim, Samsung simply flipped the script, using the same technology to pack more resolution and performance into a smaller chip.
The hope is that this sensor "will enable sleeker and more streamlined designs as well as excellent imaging experiences in tomorrow's smartphones."
Oh, and if you're wondering whether this tech will soon make it into "real" cameras, the answer seems to be yes: Sony has already developed a full-frame Quad-Bayer version of the 61MP in the Sony a7R IV, which could bring the same "best of both worlds" approach to much larger, more capable cameras.
(via Engadget)