This Photographer Trio Recreated All of Apple's Default macOS Wallpapers
Photographer and YouTuber Andrew Levitt recently teamed up with two friends—videographer Jacob Phillips and landscape photographer Taylor Gray—to try and recreate all of Apple's default macOS wallpapers since they switched from big cats to iconic California locations… in a single week.
In case you're unfamiliar, MacOS 10.9 Mavericks represented a turning point for Apple. This is when the company switched from naming their operating systems after big cats, and began choosing names from natural landmarks and locations around California.
We've all seen these images. Maybe you never even bothered to change yours since you bought your latest Mac. But how many people have actually gone out and seen all of these locations? That was the question that prompted Levitt to take on this project… well, that and the fact that all of these locations were less than a day's drive from Levitt's home.
So the trio embarked on a journey that took them to Death Valley to capture the Mojave wallpaper, the Alabama Hills for the Sierra wallpaper, North Lake for the High Sierra wallpaper, and Yosemite National Park for both El Capitan and Yosemite. Mavericks, unfortunately, needs the right season… not much in way of waves when they showed up.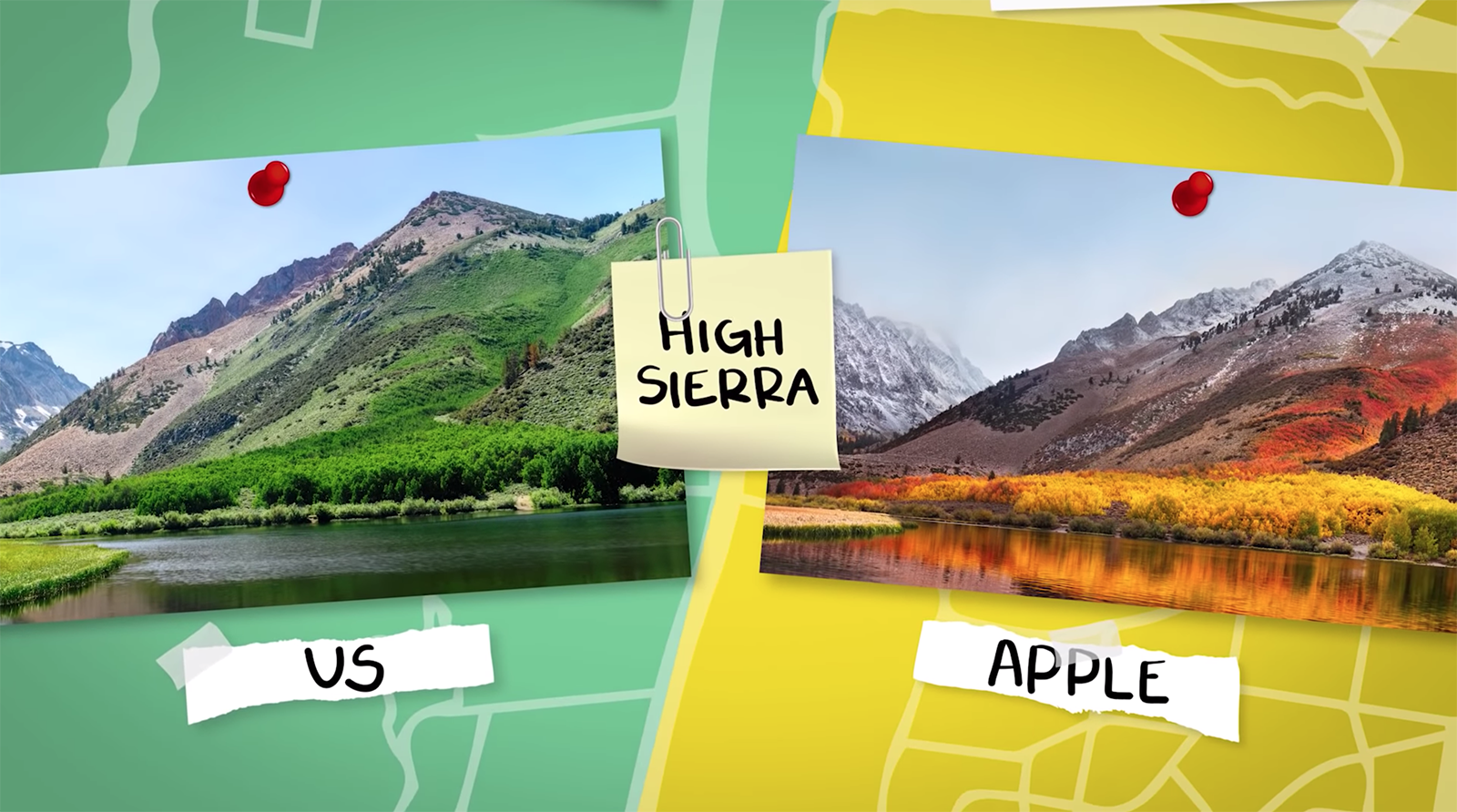 Not all of the photos were possible, and time of year obviously changed some of the results pretty dramatically, but they did a surprisingly good job matching the composition on a few of the images. The images for Yosemite and High Sierra both turned out surprisingly similar.
Check out the video up top to see how each of these photos were captured, and then head over to this link if you want to download all of Levitt, Phillips and Gray's images as Desktop Wallpapers.
(via DPReview)