LIT Flash is an Off-Camera Xenon Flash for Smartphone Photographers
Want a powerful off-camera flash but your camera of choice is a smartphone? LIT Flash is an innovative new handheld wireless Xenon flash that's designed specifically to meet your needs.


The flash was created by Marko Pirc of Slovenia, who previously made a splash with the Lumu smartphone light meter. Transitioning from Lumu Labs to his new company LIT, Pirc is again attempting to change how smartphones are used in photography.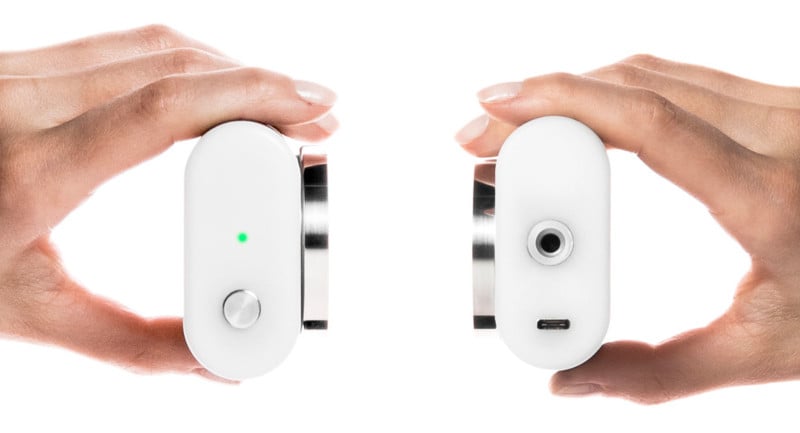 "LIT Flash is the first to deliver breakthrough usability designed exclusively for smartphone photography from day one," Pirc says. "By adopting good mobile app design principles, we will empower people with no previous flash photography experience just as much as more proficient photographers."
The LIT Flash is designed to be simple to use yet magical in its features and results. Its results are designed to be an upgrade for photographers who have settled for the LED flash on their phones.
The palm-sized device fits in your pocket and syncs to smartphones using Bluetooth with a range of about 130 feet (40m).
Triggering the flash can be done both remotely using the app or by pressing a button on the flash itself. Its flash output at full power is 40Ws, equivalent to Guide Number 32, and the 90-degree cone-shaped light beam has no hot spots.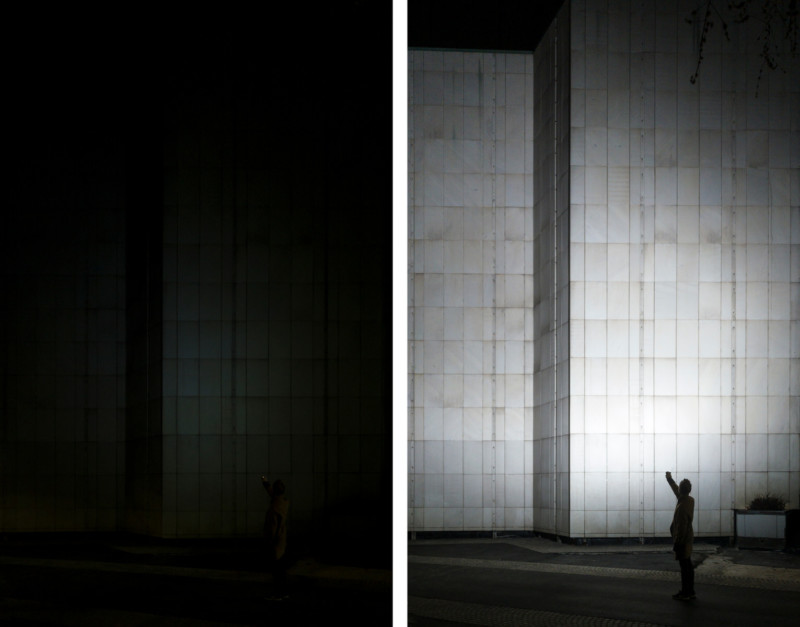 Other flash specs include TTL/Creative/Manual exposure control, flash power settings of 1/1 to 1/256 (100%-0.4%), a flash duration of 1/350s (at 1/1 power) to 1/30,000s (at 1/256 power), HSS (for shutter speeds as fast as 1/10000 on your phone), and a recycle time of 0.1-2.5 seconds.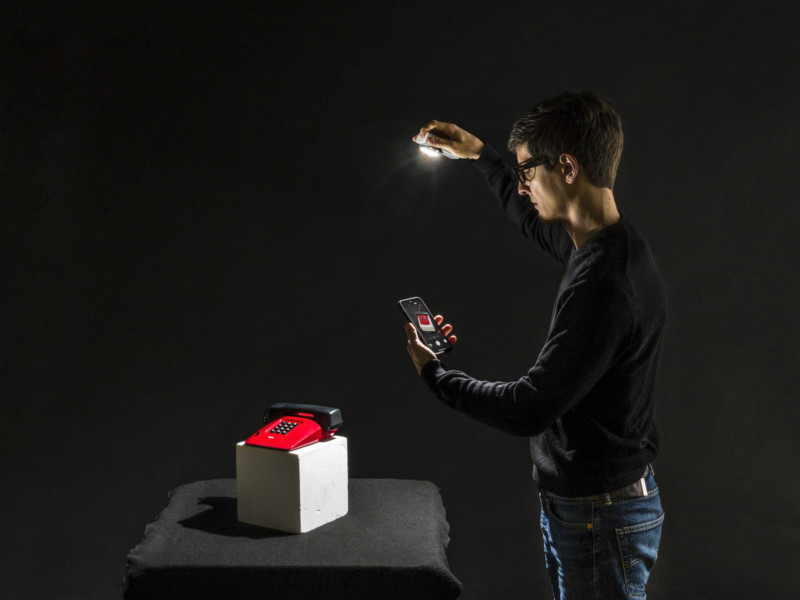 The built-in 2800mAh lithium-ion battery has a life of about 200 full-power flashes and 400 "real life usage" flashes on a single charge (based on company tests). It recharges via the USB-C port.
An interesting feature in the LIT Flash is called My Precious. The LIT Camera app will notify you if your LIT Flash gets out of range, and it will display the last known location of the flash before communication was lost. Triple pressing the LIT Flash's button will also make your phone ring even if it's in silent mode, allowing you to find misplaced phones.
Other features of the LIT Flash include a flash-ready indicator, multi-flash sync with up to 4 units (controlled via the app) a 1/4″ tripod thread and bayonet accessories mount, a weight of 8.8oz (250g), and compatibility with the latest iPhones (7 and beyond) and a wide range of Android devices.
Here are some sample photos captured with the help of the LIT Flash:
Here's a video introducing the LIT Flash:
And here's a 3-minute video showing a prototype in action:
The LIT Flash just launched through a Kickstarter crowdfunding campaign in which a pledge of $179 and up will get you one of the first units at a hefty discount. LIT expects to ship the Kickstarter units to backers in January 2020 (if the company makes good on its promises), and the flash will be sold with a retail price of $329 afterward.
Oh, and by the way, LIT is definitely "eating its own dog food." All the photos you see in this article were shot by LIT using a smartphone and the LIT Flash.