Creating Your Own Assignments in Street Photography
Street photography is one of the best ways to exercise and train your eye for application to photojournalism projects. I've written before about the way I apply the techniques and style from my street photography to my set stills and BTS as well as my long term fashion BTS project and I think that practicing some form of street photography every single day is an incredible way to keep your eye active and your mind constantly searching for new possibilities.

However, an issue I find with this approach is that it can sometimes cause creative burnout, especially if you follow a particular route, or shoot to one specific style all the time. It can feel like going out every single day and essentially seeing what comes to you with nothing in particular to seek out leaves too much to chance, however much you may be familiar with what is likely to happen in a certain environment.
One answer to this could be setting and managing reasonable goals and assignments. To an extent I think this has always been the case, even if that assignment is the broadest street photography definition, to "document the human condition through the decisive moment" in a certain place at a certain time. Many iconic historical street photographs are now seen as a form of photojournalism, and the lines are often blurred even with contemporary artists.
One of my favorite documentaries about street photography is called Everybody Street and features the work of several iconic New York street photographers.
What I find particularly interesting is that although these photographers may have started as street photographers the work they discuss in the documentary is closer to photojournalism. Whether it's graffiti on train cars, or firefighters/police officers, or gangs these are very specific stories being told, and I would argue that these represent photojournalistic projects that emerged from their street photography – and resulted in some of their strongest and most interesting work.
Finding a story in your local community, or from your own life, can be an incredible way to break through the monotony of seeking fleeting and often meaningless moments in the everyday and produce work that resonates, even if it only has meaning to you. Street Photography offers a set of tools and techniques and approaches which can then be manipulated to tell any story you want.
The best part of deciding to tell a specific story is that it still leaves you the opportunities for spontaneous street photography as you travel around the environment of your documentary, searching for specific subjects to suit that brief whilst also taking what you can get along the way. Whatever story you decide to tell will end up informing your street, and your continued street can provide excellent context and B roll for the photojournalism.
Once you have decided on or found a story you think is worth telling the next step is to apply discipline and work on telling that story. You ought to find that simply having this purpose helps with confidence and a sense of belonging when it comes to photographing, even if the images are not connected to that story.
One of the major hurdles in street photography is a lack of confidence, and one of the causes of this is the "directionlessness" inherent to the open approach to shooting street. With a purpose comes not only confidence but permission. Even when it's you telling yourself that you have permission to be working on this project, that you have a goal and a direction, it can have a massive impact on your mindset.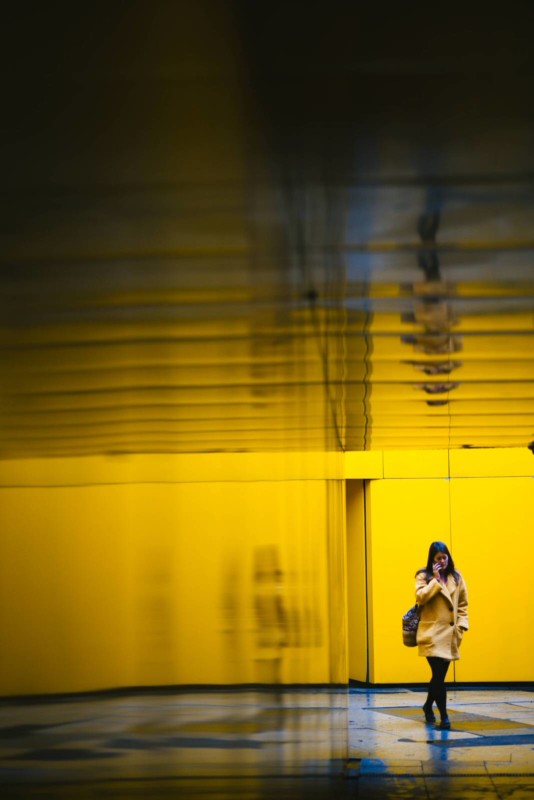 Having a project in your portfolio demonstrates dedication and if well-curated a style. If applying for documentary positions a project will almost always be a better way to represent factors like patience, curation, and style than a body of aesthetic but disjointed street photography.
Photojournalism is an increasingly popular yet hard-to-break-into field. Taking it upon yourself to produce work shows that you have a good understanding of the nature of documentary photography, and journalistic standards, as well as artistic applications to storytelling.
I know that when applying for a university course in Photojournalism, let alone an actual role, street photography may be a nice bolster but should not be the thing itself. When you look at published work many examples of fantastic photo-essays are the result of independent projects which have then been pitched to a publication. Setting your own assignments is a fantastic way to take your work further than a body of street examples.
Some of the assignments I have tried myself, with results used throughout this article, include street portraits, animal portraits, discarded shoes, abstract shapes, bicycles, and umbrellas. Listing them like this makes it seem almost like a scavenger hunt, and I think that could be a useful way to approach it. For me it's been about spotting the little details, and isn't usually work I'd share; many of the images are essentially nothing, but in between them, in the process of being out to make images like them, I have made some of my favorite work.
I've spent most of this article talking about assignments as "photojournalism" but it can often be the smallest or essentially insignificant topics or subjects that can lead to the most interesting results.
There are things like 52-week challenges which can offer inspiration and subject ideas, but I think the best projects are the ones that have meaning to you, and which you find you are naturally drawn to while shooting.
As with every approach to a genre, applying an assignment mindset to street photography, and vice versa, is only one possible solution to a problem that some of you may never encounter. I think that trying many different approaches can keep your work fresh and that although there is no "right way" to practice an art there are definitely effective and ineffective methods when it comes to storytelling, and demonstrating that you are capable of doing so.
---
About the author: Simon King is a London based photographer and photojournalist, currently working on a number of long-term documentary and street photography projects. The opinions expressed in this article are solely those of the author. You can follow his work on Instagram and you can read more of his thoughts on photography day-to-day over on his personal blog. Simon also teaches a short course in Street Photography at UAL, which can be read about here.