This Mom Uses Her iPhone Camera to Turn Commutes Into Art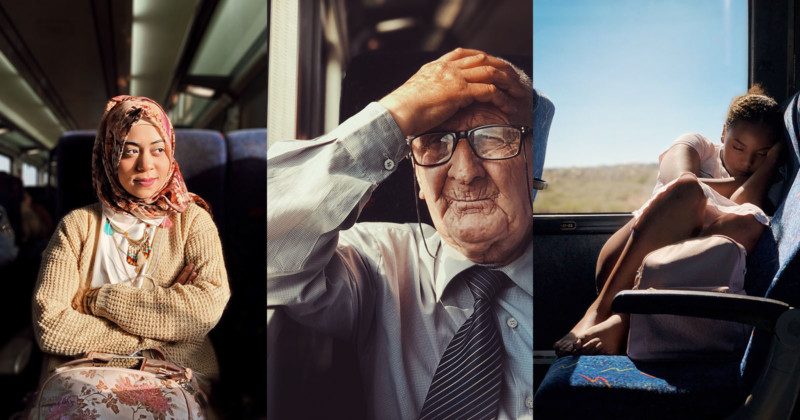 Dina Alfasi is a mother in Israel who commutes to her architectural engineering job at a hospital. Whether she's walking or riding a bus, train, or airplane, Alfasi is always ready with her iPhone to capture life's beautiful little moments.

Now married with a 15-year-old son, Alfasi has had a lifelong love for photography since shooting with a Kodak film camera as a child. When the iPhone and Instagram exploded onto the scene, Alfasi fell in love with mobile photography.
"Today I shoot only with iPhone, currently iPhone X," Alfasi tells PetaPixel. "The more I took pictures with iPhone, the more I realized that in mobile photography I was able to capture more authentic and meaningful frames. Beyond that, the ease with which the iPhone was pulled [out] anywhere, at any time, made me decide to focus on photographing with iPhone only."
And with so much of her time spent commuting, Alfasi has had a considerable amount of time to hone her skill at shooting artistic portraits of her fellow commuters (as well as passersby on the street). Here's a selection of her work: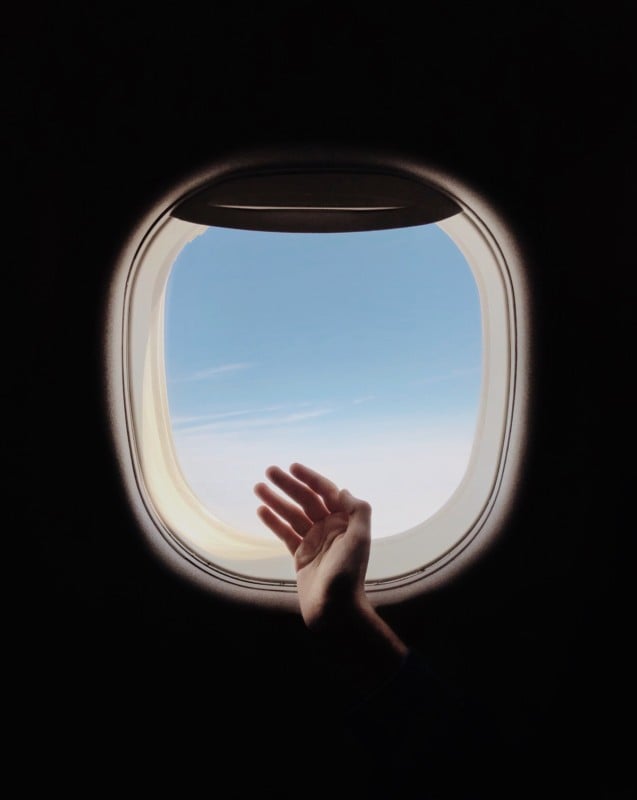 "There is something both intimate and vulnerable about the way a person exists in a public space," Alfasi tells Cult of Mac. "My daily photographs capture something inherently familiar in each of the strangers, lost in thought on their way somewhere. Photographing people on buses and trains has taught me a lot about the depths of human complexity. There is no end to discovering new facial expressions and behavior."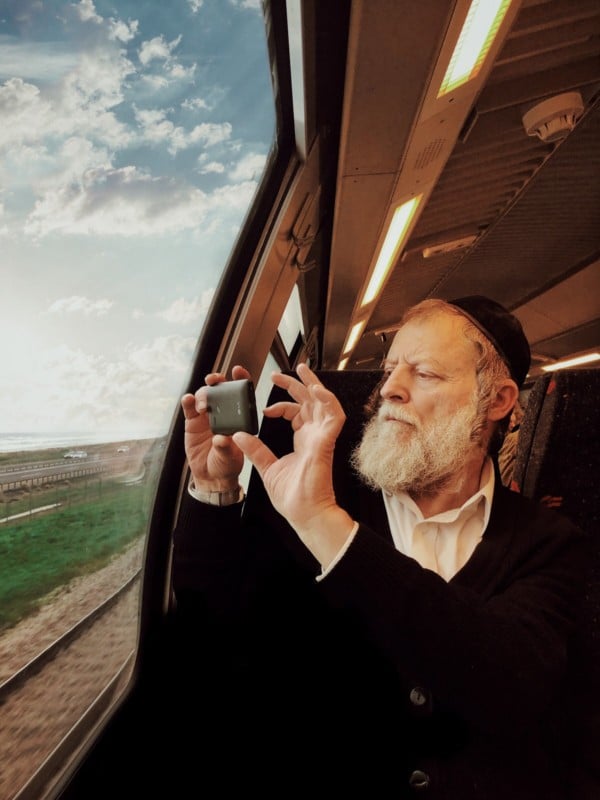 "What inspires me are the little moments that happen every day," the photographer tells PetaPixel. "My work is a testament to telling stories through a single photograph and proof that all you need is just to look around and find those magic moments."
Alfasi's work has been gaining international attention. She was one of the 10 photographers just selected by Apple as a winner of its Shot on iPhone photo contest. Her winning shot shows a reflection of a person in a heart-shaped puddle:
You can find more of Alfasi's work by subscribing to her Instagram.