Leica M10-P 'ASC 100 Edition' is a Still Camera for Cinematographers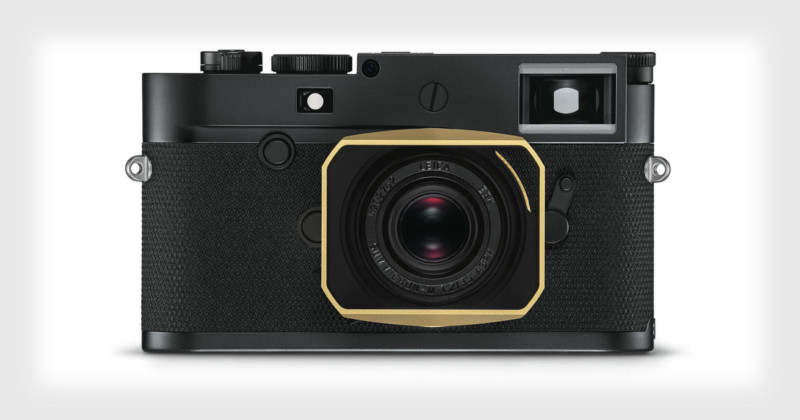 Leica today announced the Leica M10-P "ASC 100 Edition". It's a special M rangefinder still camera that's designed for professional cinematographers and filmmakers.


While the camera is mostly identical to the standard Leica M10-P in terms of specs and features, it contains two special Cine Look modes that are built directly into the camera.
The "ASC Cine Classic" mode simulates the classic look of 35mm motion-picture film, while the "ASC Contemporary" mode provides a look that mimics the "digital style of contemporary movies."
Common aspect ratios used in cinematography can also be selected inside the camera's menu system. Once activated, you'll be able to see the aspect ratio as a bright-line frame while you're composing shots in Live View.
"The Leica M10-P 'ASC 100 Edition' offers cinematographers and directors the freedom to view and assess scenes with any desired lens before filming even begins," Leica says.
The camera is designed to be a celebration of the 100th anniversary of the American Society of Cinematographers, which was founded back in 1919. An ASC logo appears on the top plate of the camera.
Each kit comes with not only the special Leica M10-P but also a gold-finished Leica Summicron-M 35 f/2 ASPH lens, a Leica Visoflex electronic viewfinder, and a Leica M-PL-Mount Adapter (for using PL mount cine lenses).
"The combination of the included electronic viewfinder, M-PL-Mount Adapter, Cine Look pre-sets and aspect ratio options enables the use of the camera as a director's viewfinder, making it an extraordinarily versatile and useful tool for filmmakers," Leica says. "And together with the Leica FOTOS App, location scouting can be made much easier, as results can be shared and discussed immediately with everyone involved in the filming project."
Leica says the M10-P "ASC 100 Edition" will be available sometime in the autumn of 2019, but there's no word as to how much the camera will cost when it hits the market.