Camera Canopy Puts a Roof Over Your Camera to Keep it Dry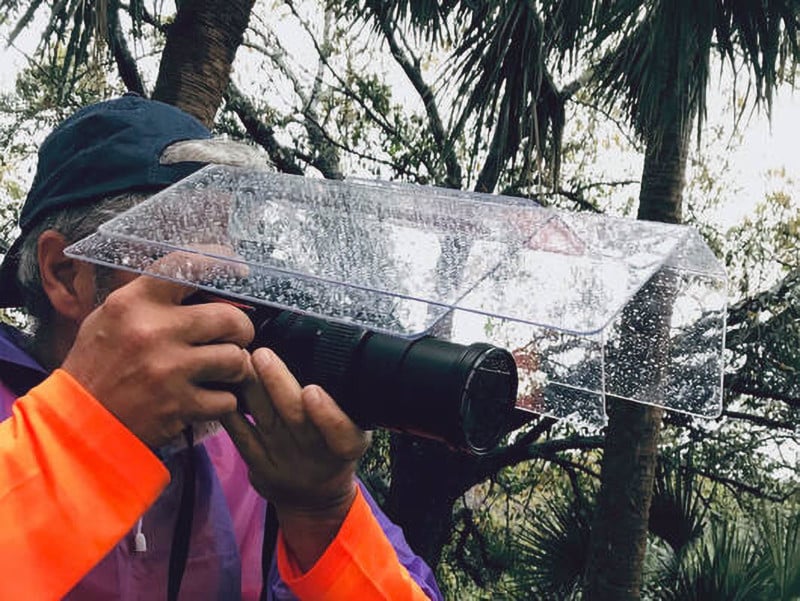 The camera rain cover is a popular option for keep cameras dry while shooting in wet weather, but there's a new product that brings a new idea to the table. It's called Camera Canopy, and it puts a hard roof over your camera gear to shield it from the elements.

The main problem that Camera Canopy aims to solve is camera accessibility. Rain bags may be effective in keeping cameras dry, but they can also make it more difficult to access your camera's controls.
"With the Camera Canopy there is no more uncomfortable, sticky, 'hand in the bag', awkward feeling," the company says. "You can see your camera functions. Your hands are free to operate your camera naturally and your equipment remains dry."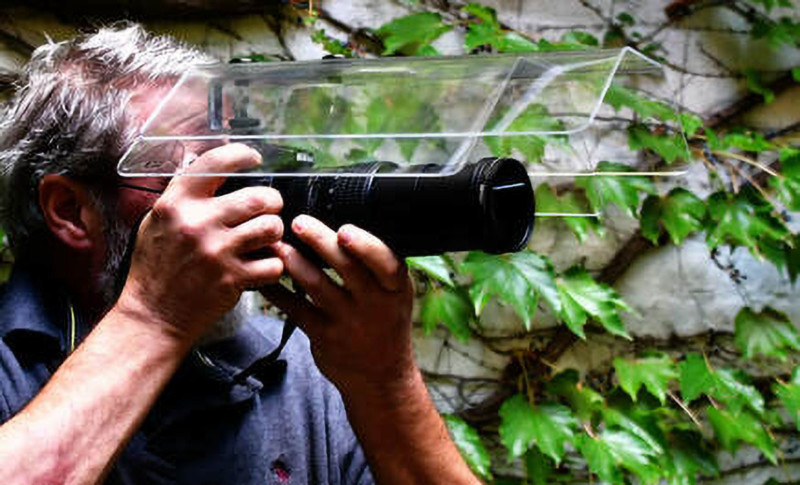 Manufactured in the United States, Camera Canopy is a one-size-fits-all solution that supports large telephoto lenses up to 500mm. If you need a different size, the company can also create custom units for you.
The Camera Canopy comes in two pieces, and it attaches and detaches quickly and easily from your camera using the hot shoe mount. There are two parts of the canopy that allow it to extend and retract depending on how long your current lens is.
Here's a 3.5-minute video introducing the product and showing how it works:
You can purchase the Camera Canopy from the company's website for $80.
(via Camera Canopy via Digital Camera World)