Creating Photos of a Man on Fire
How do you go about creating photos of a person on fire without actually setting someone on fire? Through creative planning, photography, and retouching — and sacrificing the well-being of some mannequins.

For a series that was originally published in 125 Magazine, London-based photographer Holger Pooten photographed a model in various East London locations.
The second part of the project happened in the studio of set-builder Carmel Said, who set mannequins (and parts of them) on fire while in the same poses as the model.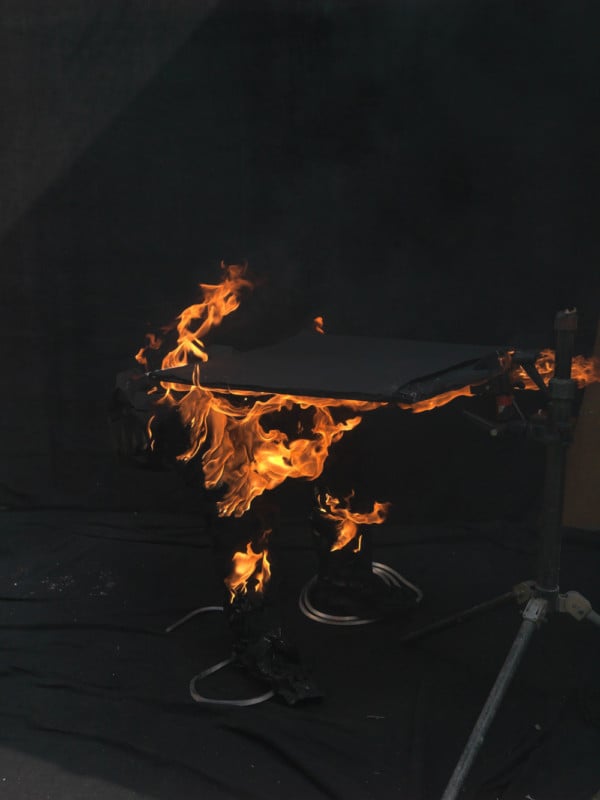 "Since we're a little obsessed with fire anyway, it was an insane amount of fun in the studio, despite a five-meter high wall nearly collapsing on us," writes Recom Farmhouse, which did the post-processing. "We kept setting mannequins alight until we had enough flames and smoke to work with in post-production in order to retouch them onto the real model."
Here's a short video showing how the model photos and flame photos were combined to create the final images:
"Each flame had to be masked and composited with a mix of different blending modes as one of the tricky things about compositing fire is that it can't just be screened or multiplied," the studio writes.
Here are the final images that resulted:
You can find more work on Holger Pooten's and Recom Farmhouse's websites.
---
Image credits: Photographs courtesy Holger Pooten