DIY Lighting Performance Boosters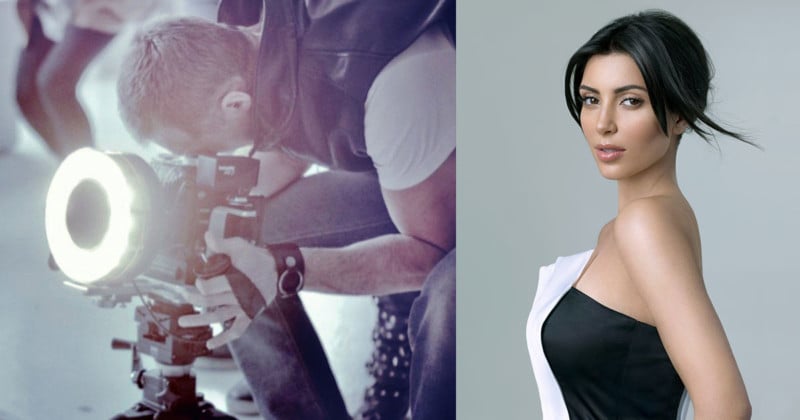 For many years, I have been modifying and adapting lighting and camera equipment to better fit my style of shooting. The process of altering lighting gear, as well as combining products that were not originally intended to work together, is of particular importance to me these days, as I constantly mix and match the best from many different brands.

I have always loved using ring flashes for close-up shooting. Earlier, high-end ring flashes from the major brands were rather heavy, and without modeling lights.
Around 2002, when Broncolor launched the more advanced Ringflash C, I shot their launch campaign but decided to forgo their mounting bracket. For my own use, I built a sturdy, dual rail system that allowed for easier and more secure camera mounting.
The Broncolor ring flash is not a self-contained unit — it requires a relatively heavy power pack and has a big cable that can slow one down on fast moves — when shooting on location, for example.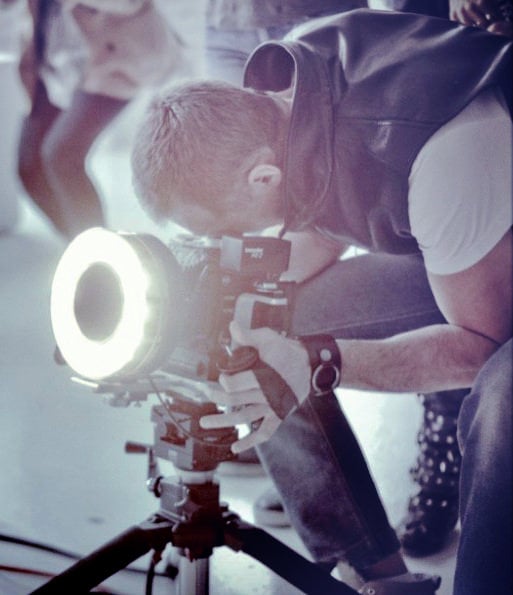 I now prefer to use the Godox/Flashpoint AR400 Ring Flash, which is a very convenient, self-contained unit. Unfortunately, this product has not been updated for a few years and does not have the built-in 2.4GHz system that is part of the company's newer flashes.
However, this ring flash delivers great performance otherwise and also has a strong LED modeling light function. I find it works best with a sync cable, which is a small compromise, given the many other advantages of this light. It also is not very heavy.
Like all the other ring flash models available on the market today, the AR400 comes standard with the typical camera mounting bracket that I personally find unusable. Therefore, I decided once again to build my own bracket from various RRS, Broncolor and Elinchrom parts.
Taking advantage of the 1/4″ stand mount on the AR400, this DYI bracket was easy to put together. It adds excellent ergonomics and one can hand hold the contraption without strain.
I also love shooting with Broncolor Paras. I worked with the Para 330 since 1999, as I also photographed the original launch campaign for the brand.
Over the years, Broncolor has updated the design of the Para many times, and it is now available in several sizes. I use the 88, 133 and 222, but I recently thought of an un-intended application that delivers great results! The Focusing Tube and Tube Mount from the Para 88 can readily be used for indirect lighting setups, with a number of other modifiers, as long as these modifiers come with a Broncolor speed ring or Broncolor mount.
The smooth and well-designed Broncolor focusing system is far superior in my opinion than other similar products out there. My two favorite modifiers to use in this rogue combination are Broncolor's own Beauty Box 65, and Elinchrom's Rotalux 100 Octabox.
In my opinion, both modifiers are greatly improved when used with indirect lighting, and the focusing system allows to perfectly adjust the position of the flash head into the sweet spot. I like to fill these modifiers very evenly with light, so in both cases, the flash tube pretty much lines up with the outer edges of the modifiers.
Like the ring flash, these two modifiers deliver the best result when used fairly close to the subject. At such close range, the relatively large size of the beauty dish and the octabox can get it in the way of the camera, and one normally has to rig them from above or from the side. In order to be able to position them straight on, I decided to add a double slide zipper into one the panels of each modifier, to allow shooting directly through them!
This idea is not new, and one can find a few soft boxes that come standard with a zipper. The issue is that the few available models with zippers are generally of somewhat parabolic type, and therefore quite focused in character. I prefer to use more shallow and wider angle designs.
Installing a zipper is extremely easy, any local sewing shop can do it for little cost. This is ideal for many types of close up and macro applications when one is not interested in directional lighting or lots of shadows.
Another interesting combination comes also from Flashpoint. The Magnum reflector seems intended to be used on the standard larger units, such as the 600 Pro. However, to my initial surprise, this large reflector performs superbly well with the small bare bulb of the Evolv 200 and the AD-B2 bracket.
This combo yields tremendous power and is ideal for HSS in the brightest sunlight. This creates a very spotted light, closely comparable to a fully spotted fresnel at close distance. This combination works best for shooting with a longer lens, for close- up shooting, but is still impressive when used further out.
For some reason, the small flash tube of the Evolv 200, hits the Magnum in such an optimal way, that the resulting output is nothing short of phenomenal. In addition, this is a very inexpensive setup, which makes it even harder to believe how well it works. Comparably, the same Magnum on the 600 Pro works just fine but is not as exciting and dramatic as when used with its smaller cousin.
---
About the author: Markus Klinko is an international fashion/celebrity photographer who has worked with many of today's most iconic stars of film, music, and fashion. The opinions expressed in this article are solely those of the author. You can find more of Klinko's work on his website and Instagram.