DJI Osmo Pocket: The World's Smallest 3-Axis Stabilized 4K Camera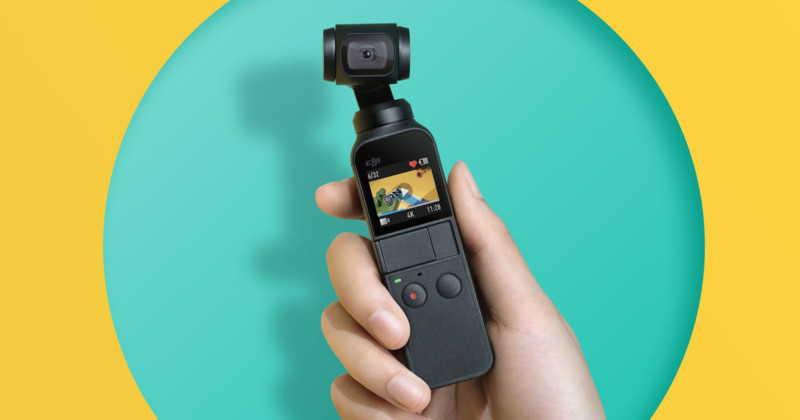 DJI has announced the new Osmo Pocket, the world's smallest 3-axis stabilized camera designed for the masses. It's small enough to fit in your pocket while still shooting high-quality photos and videos.

Despite measuring roughly 4 inches tall, the Osmo Pocket contains a 1/2.3-inch sensor that captures 12-megapixel photos and 4K videos at up to 60fps and 100Mbps.
The state-of-the-art three-axis mechanical gimbal on the camera helps you capture sharp photos and smooth videos by compensating for shake and movement.
On the back of the Osmo Pocket is a 1-inch touchscreen that provides live view and the interface for adjusting things like shooting modes, settings, and reviewing captured imagery.
Under the Osmo Pocket is a universal port that allows the camera to be paired with mobile devices that use Apple's Lightning or USB-C connections. Paired devices can be used as a monitor for the camera.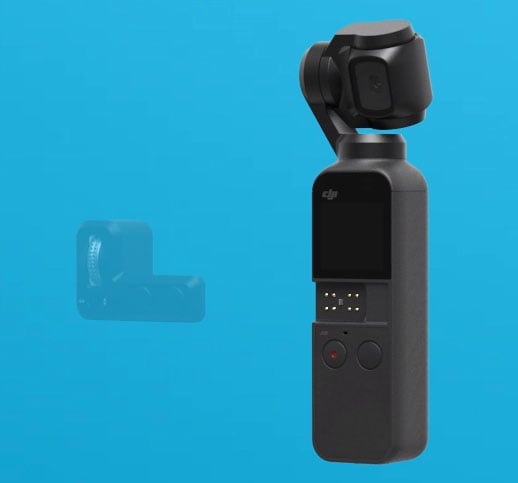 Other features include dual microphones, advanced noise-canceling, up to two hours of battery life while shooting 4K/30fps, ActiveTrack subject tracking, FaceTrack face tracking, Timelapse, Motionlapse, FPV Mode (capturing your view instead of a level horizon), 3×3 panoramas with 9 photos, and 180° panoramas.
There's also an ecosystem of accessories, including an accessory mount, wireless module, controller wheel, expansion kit, filters set, waterproof case, extension rode, charging case, and 3.5mm adapter.
"Innovation is at the heart of every product we create and DJI Osmo Pocket is here to change the way photos and videos are captured, not just by professionals but by parents, couples, adventurers, travelers, and everyone in between," says DJI President Roger Luo. "Osmo Pocket is a portable personal camera crew and we can't wait to see how people use it to capture their stories and share them with the world."
One immediately obvious use for this tiny high-res camera would be vlogging, an industry that's exploding in popularity.
Here's a 3-minute video that introduces the Osmo Pocket:
Here's a 6.5-minute hands-on review of the camera by B&H:
The DJI Osmo Pocket will start shipping on December 15th, 2018, and it has a price tag of $349.