Pictar Pro is a Grip that Gives iPhones and Androids DSLR-Like Controls
Miggo has just announced the Pictar Pro, a device the company calls "the world's most advanced camera grip for iPhones and Androids." The add-on is designed to give your phone DSLR-like controls.


A follow-up to the original Pictar grip announced in 2016, the Pictar Pro adds new features that built upon its predecessor.
The satin-finish brass-body device features four larger control wheels and buttons for one-hand and one-touch use. There's an exposure compensation wheel, a multi-state shutter release, a rocker zoom switch, and a smart wheel (for selecting one of 9 shooting modes).
At the core of the system is the Pictar App, which helps bridge the smartphone and grip for a seamless experience on both iOS and Android. Slide your phone into the grip, load up the app, and you're ready to go.
A viewfinder attachment lets you shoot in bright sunlight by showing your camera's live view on a portion of your screen that you view through the viewfinder.
Built-in Qi wireless charging allows the grip to keep your smartphone juiced during long days of shooting.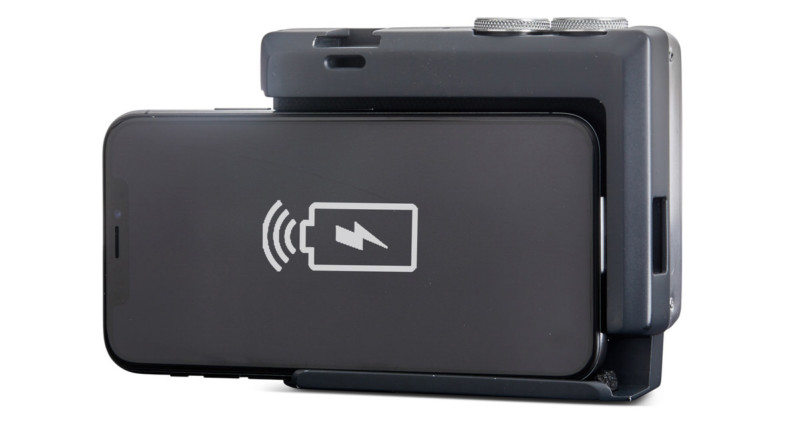 Features of the Pictar Pro include shutter speed control, ISO control, a larger zoom range on iPhone, RAW/TIFF files, a tripod mount, and a cold shoe.
Here's a short video that introduces the Pictar Pro:
Miggo has launched the Pictar Pro through a Kickstarter crowdfunding campaign, which has already exceeded its initial goal of $25,000. A contribution of $119 and up will earn you one of the first Pictar Pro units when the project ships in March 2019 (assuming it delivers on its promises).