Gitzo Mini Traveler is the Smallest Pro Carbon Fiber Tripod Ever (and $200)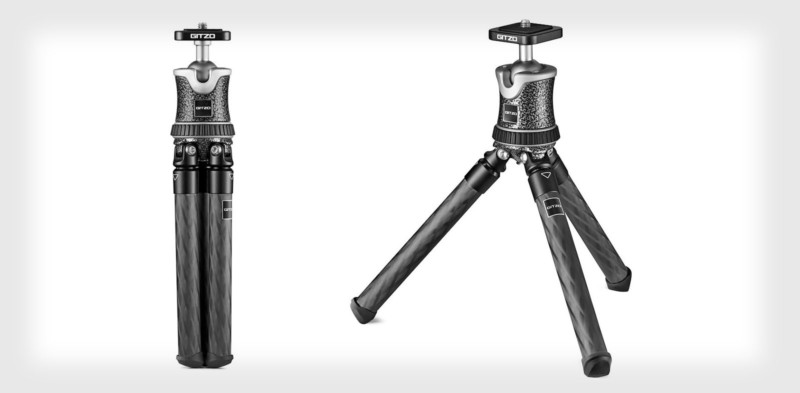 Vitec Imaging Solutions has announced the new Gitzo Mini Traveler, the world's most compact and lightweight professional carbon fiber tripod.

The Mini Traveler weighs just 0.58 pounds (265g) but can hold camera kits weighing up to 6.6 pounds using the head's standard 1/4″-20 tripod mount. When not in use, the tripod folds down to 8.7 inches (22.1cm).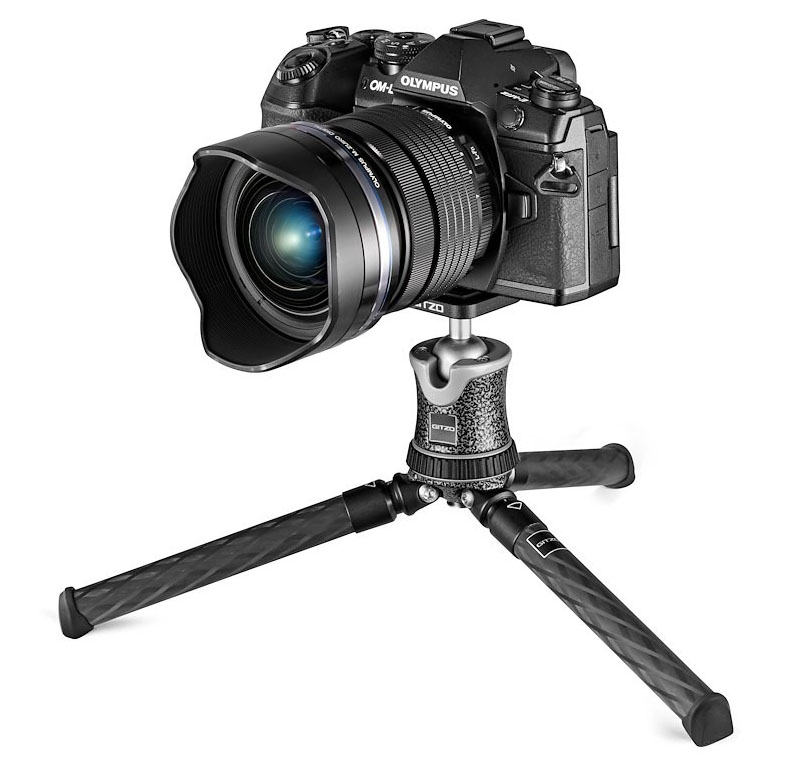 It features one-section carbon fiber legs with rubber feet. The legs feature a pull-and-fix system that allows for two different leg angles for each leg — the first gives the tripod a maximum height of 6.9 inches (17.5cm) and the second gives it a height of 4.9 inches (12.5cm).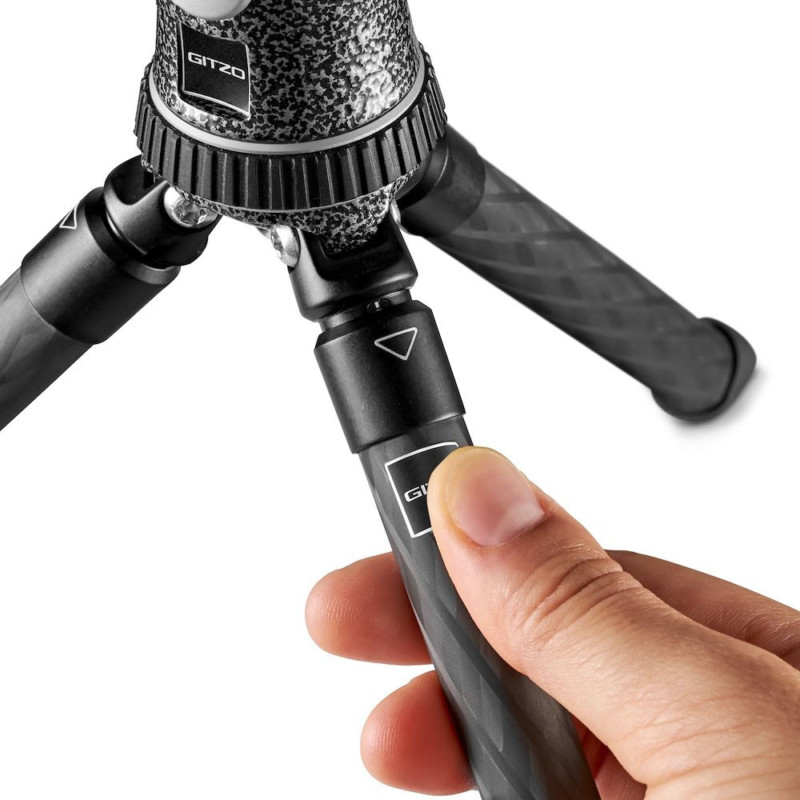 There's a detachable ball head with no visible ball or pan locks. Instead, a gear lock found at the bottom of the head is used to control all movements.
The head can also be quickly removed, and the legs by themselves can provide standalone support for up to 55 pounds (25kg) of gear.
It may be a "tabletop" tripod, but the Mini Traveler's professional grade build and features give it a not-so-small price tag: it'll cost $200 when it hits store shelves.
While availability has yet to be announced, the Gitzo Mini Traveler can now be pre-ordered in full black and classic Gitzo noir décor.