Fold Yourself This Paper Nikon Z7 and Nikkor Z 24-70mm
Can't wait to get your hands on the new Nikon Z Series full frame mirrorless camera? If you'd like to get a feel for the camera's size first, you can now fold yourself a paper version of the Nikon Z7 and Z 24-70mm lens.

The printable designs were posted by Boonlert Rojanaboworn over in the Nikon Z series Club Thailand Facebook group. Here are the full-sized images you can download and print:
Print the cutouts on A3 size paper, glue the paper to thicker card stock, carefully cut out the pieces, and fold.
Here's what the folded camera and lens look like: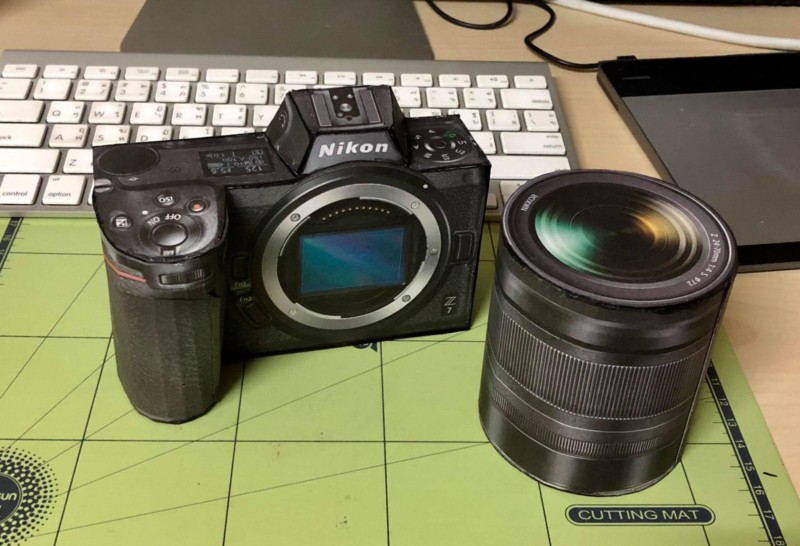 You can mount your lens to the camera if desired for a completed kit.
(via Nikon Z series Club Thailand via Nikon Rumors)