Patti is 3 Legged Thing's First Tripod to Feature Flip-Locking Legs
The British tripod maker 3 Legged Thing has announced a new Punks-series tripod called Patti. It's the company's first ever tripod to feature flip-lock legs rather than the friction locks found on all the other models.

The new tripod is named after punk rock musician Patti Smith, making it the first 3 Legged Thing tripod named after a female rockstar.
Despite weighing just 3.4 pounds (1.55kg), Patti is capable of supporting up to 22 pounds (10kg) of camera gear thanks to its new leg locking mechanism. The flip locks are made of durable ABS plastic and help secure the legs in position with a single smooth action.
"Perfect for photographers of multiple genres, and adaptable to a wide variety of situations, Patti is an ideal starter tripod for users of compact, bridge, mirrorless, and lightweight DLSR cameras," 3 Legged Thing says.
The Patti comes with an AirHed Mini, a simplified ballhead with just two controls: the release plate clamp knob and a combined panning/ballhead tension knob.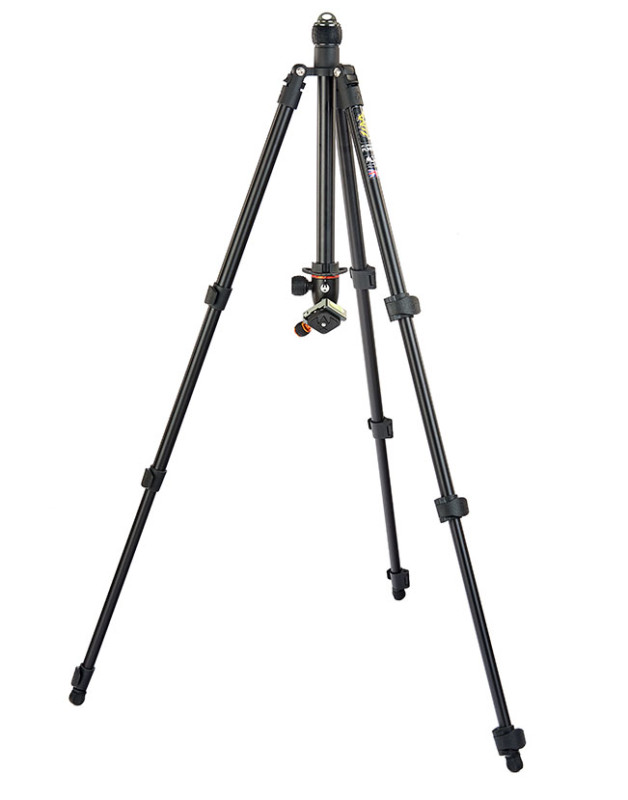 Read also: The Best Tripods
Other features and specs including an aircraft-grade magnesium alloy build, a single-section center column that's removable/reversible, 3 leg angles (23/55/80 degrees), shooting as low as 4.25 inches (11cm) from the ground, and a length of 17.7 inches (45cm) when folded and 5.33 feet (1.63m) when extended.
Patti will be available in two colors (grey with copper accents and matte black with green accents) for $120 (the company's lowest price thus far for a full-size tripod) starting on September 15th, and pre-orders can be placed now on the 3 Legged Thing website and through retailers such as B&H and Adorama.