Photographer Spots Mother Duck with Giant Brood of 76 Ducklings
This photo may look like the result of a photographer going too crazy with Photoshop's Clone Stamp, but it's a real photo of an actual duck family. Minnesota-based wildlife photographer Brent Cizek was at Lake Bemidji back in June when he spotted this mother duck leading a ginormous blood of over 50 ducklings.

When Cizek revisited the lake to look for the mama duck (which he dubbed "Momma Merganser") in July, his second sighting revealed that she had grown her adopted brood to 76 or more.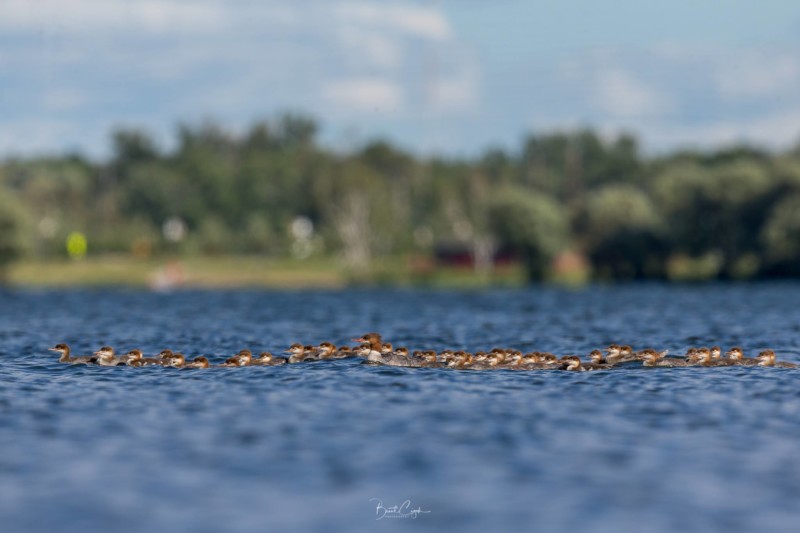 Cizek says the mother, a common merganser, could only have laid about 15 of the ducklings herself, and that the rest of the ducklings in the brood are orphans that she adopted. Duck mothers caring for ducklings that aren't her own is called brood amalgamation.
You can find more of Cizek's work on his website, Facebook, and Instagram. He has published a larger gallery of his photos of Momma Merganser and her brood, and you can order prints of Cizek's photos by contacting him directly.
(via Brent Cizek Photography via Colossal)
---
Image credits: Photographs by Brent Cizek and used with permission