The Laowa 24mm f/14 2x Macro Probe is a 'Weird but Revolutionary' Lens
Venus Optics today officially announced the Laowa 24mm f/14 2x Macro Probe, one of the weirdest-looking lenses you'll ever lay eyes on. At the same time, it also aims to be one of the most game-changing macro lenses on the market today.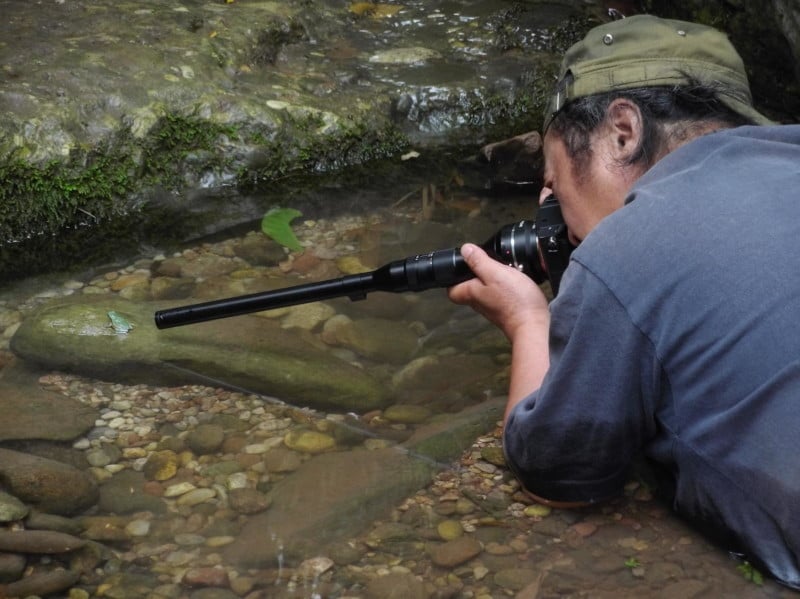 First teased back in 2016, the Laowa 24mm f/14 2x Macro Probe lens weighs just 1.04 pounds (474 grams) and measures 1.3 feet (~0.4m) long with an ultra-narrow tubular barrel.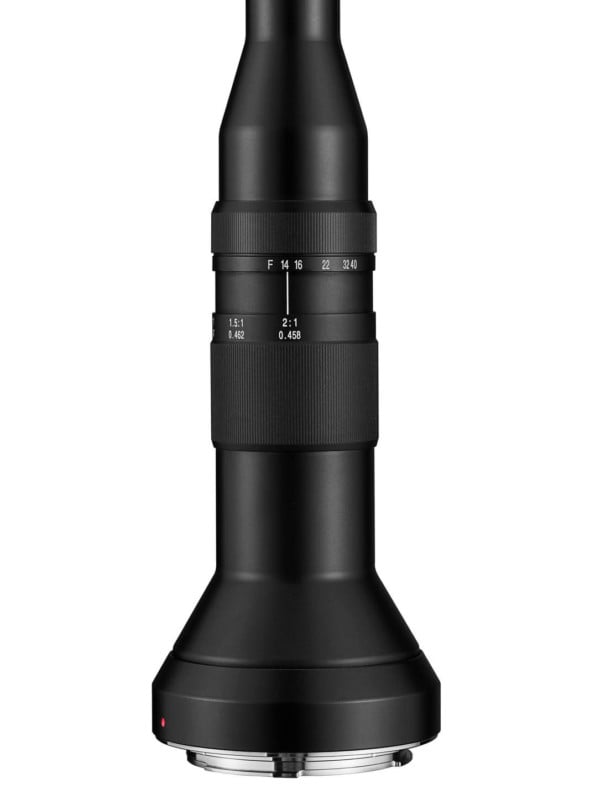 How's THIS for a lens optical design diagram?
The minimum working distance of the lens is just 0.79in (20mm). The fact that it has a built-in LED and is waterproof opens a world of possibilities for what this lens is able to capture — things that other macro lenses can't.
The front of the lens, which has a diameter of just 0.79in (2cm) can be inserted into water and/or into extremely narrow spaces.
You can do things like insert the lens into bushes to capture photos of wildlife hiding within or shoot the inside of a drink bottle by inserting the lens into the opening.
One unique aspect of the Laowa 24mm Probe is that it can capture wide-angle views with a wider depth of field at extremely close distances. While traditional macro lenses isolate tiny subjects with extremely shallow depths-of-field, the Laowa 24mm captures an 84.1° wide-angle bugs eye view that includes background details.
Focus of the lens ranges from 2:1 macro magnification to infinity.
Here are a few sample wildlife macro photos captured with the Laowa 24mm Probe: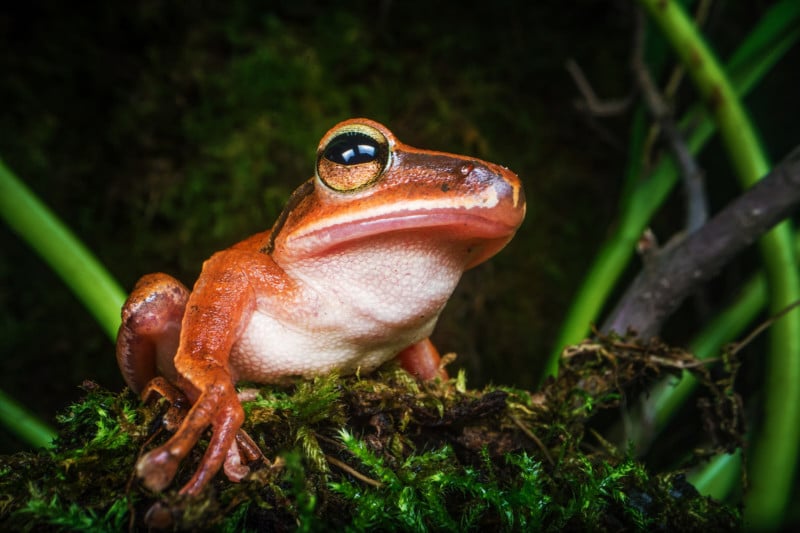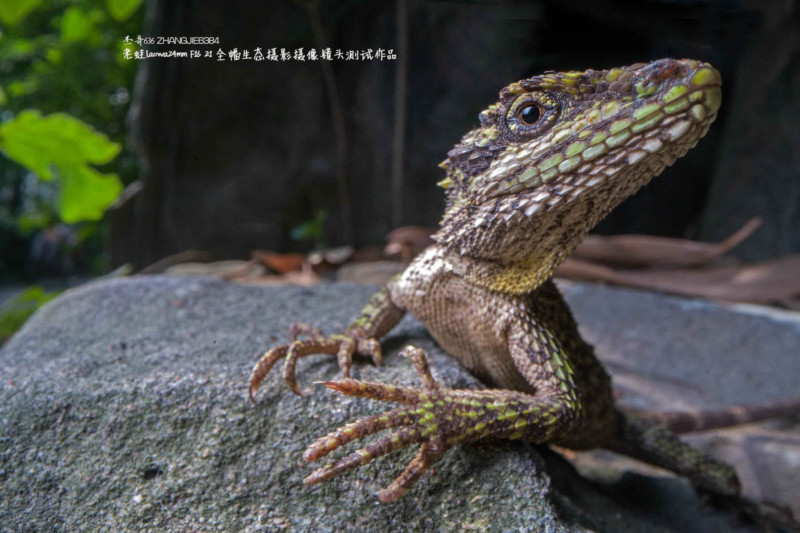 Here's a YouTube playlist with many sample videos showing what the Laowa 24mm Probe can capture:
The Laowa 24mm f/14 2x Macro Probe will be available in Canon EF, Nikon F, and Sony FE mounts and will cost $1,499 when it begins shipping (currently estimated to be September 2018). There will also be a cine version with an Arri PL mount and a click-less aperture design.
Venus Optics is currently running a crowdfunding campaign on Kickstarter to launch the lens and provide discounts to early supporters, who can grab one of the first units with contributions of $1,149 and up (assuming the company successfully delivers on its promises).