Jacobson Sound Blimps Closing After 52 Years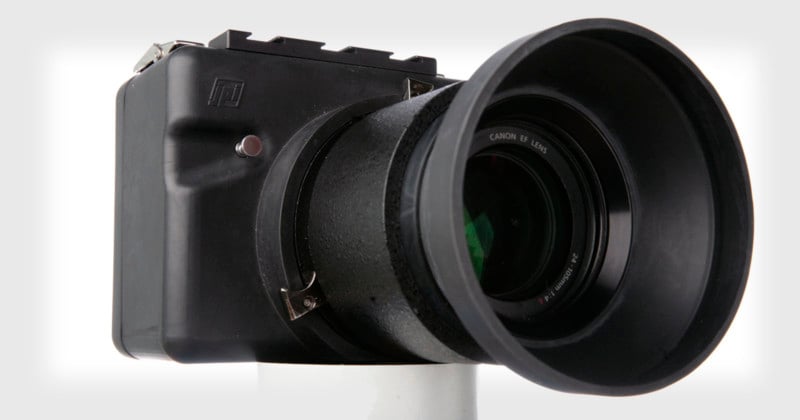 Jacobson Sound Blimps has announced that it's closing up shop, bringing an end to the 52-year-old business that produced the de facto official sound blimp used by still photographers on movie sets to suppress shutter sounds.

In a letter sent out to Local 600 still photographers, 74-year-old Mark Jacobson (the family-owned company's CEO, CFO, Head Technical Designer, and Chief Floor Sweeper) announced that he will be retiring and winding down operations.
Here's a copy of the letter, in which Jacobson notes that silent mirrorless cameras have done away with the need for sound blimps.
Dear Local 600 Friends

After 52 wonderful years Jacobson Photographic Instruments wishes to happily announce our CEO, CFO, Head Technical Designer, and Chief Floor Sweeper Mark Jacobson's retirement to the beautiful Ojai valley. Before I ride off into the sunset I want to make sure all of the Amazing Photographers who have given me such a great life will have everything they need to get through their transition into the quiet mirrorless camera world. If anyone needs a new blimp body, lens tube, repair, or tune-up of any kind I'm keeping the office/shop open thru August 25th before closing the doors forever. Also if you know of anyone interested in the machine shop equipment it will all be available after I finish filling everybody's orders, so come by early and take a look. I would especially love to see the equipment continuing on in Hollywood helping to make that Hollywood Movie Magic for another lucky persons lifetime.

Thanks Everyone

Mark Jacobson
Irving Jacobson, Mark's father, began designing custom products for photographers in Hollywood in 1955. The company's sound blimp was developed in 1966, allowing photographers to take stills on movie sets without disturbing the filming.
Jacobson was able to become the dominant sound blimp brand in Hollywood thanks to the characteristics of the niche. With just several hundred union still photographers in need of a blimp, Irving (and subsequently Mark, who took over in the mid-70s) were able to essentially monopolize the market in Hollywood.
"For a single person like Mark and his father before him, it was a great business," says photographer Frank Schaefer, who's helping Mark with the transition. "There was always enough work for a one-man operation and photographers loved dealing with the manufacturer one on one. This helped if the photographers needed any custom work done."
Schaefer notes that movie set still photographers benefited from the physical protection Jacobson blimps provided to cameras:
Along with soundproofing the blimps also protected cameras from explosions and fire via remote. While nothing is blastproof and fireproof the blimps gave photographers a good chance to survive. Blimps also helped with dust.

I was working on the show 24 Legacy when the entire camera department comes walking up covered head to toe in dust from an explosion that (as planned) blew up toward the camera. Of course, we aren't talking about dirt but a very fine dust that blows up into a cloud better. The still photographer while covered in dust still had a clean camera after he removed all the dust from the blimp.
This is a feature of the blimps that could allow the company to survive into the mirrorless camera age, but for now, the company is set to be shuttered unless someone unexpected steps in to take over.
"Mark would LOVE to sell the business to someone who wanted to keep it running," Schaefer tells PetaPixel. "Also I'm pretty sure that after Hollywood unit photographers get their nice shiny new mirrorless cameras destroyed by set dust, water, or explosions, they will long for the days they had a Blimp for protection."