For Sale: Hasselblad 500c Cameras, Mold Edition
Now here's an unusual camera sale: someone on eBay is selling two Hasselblad 500c cameras along with 80mm planar lenses and film backs. The caveat: both of the camera kits are "really moldy."

DPReview first spotted the auction, which is still at less than $20 (plus $13 shipping) with less than 3 days to go.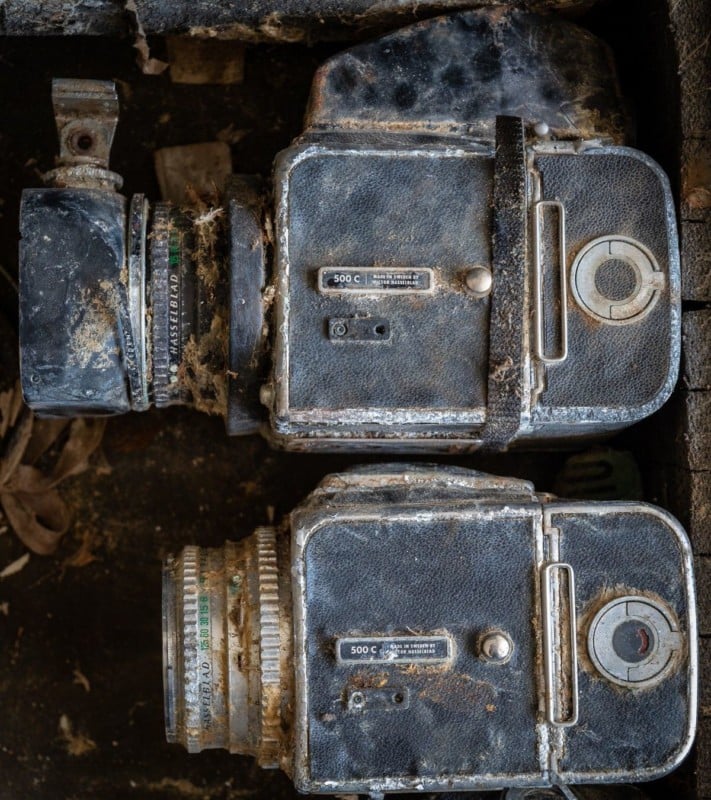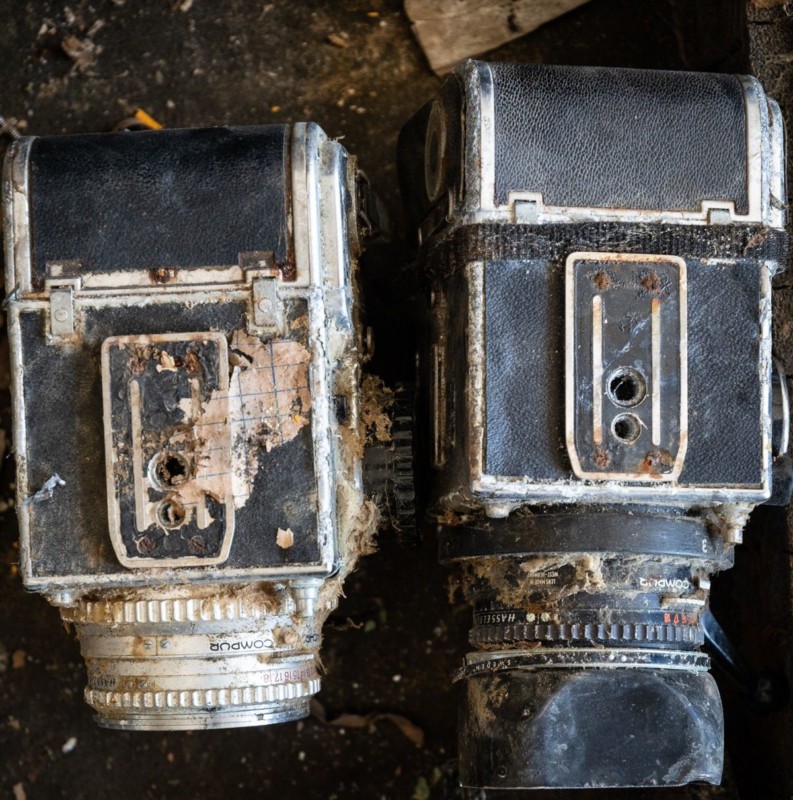 "I know for sure that the speed focus handle is in working condition," the seller writes in the description. "Other than that you are on your own."
There are no details regarding how exactly the gear ended up in this wretched state.
"There are two bodies both with 80mm planar lenses and backs," the seller continues. "One body has prism finder. Also three extra backs and some film-some exposed-some not."
"People with mold allergies should NOT bid on this item," the seller says. "It will be wrapped in plastic and shipped AS IS."
If for some reason you're interested in this set — perhaps you have some brilliant way of quickly and easily cleaning the cameras completely — you can find the details and place a bid on the eBay listing.
---
Update on 7/24/18: And… bidding is now up to nearly $400. It seems some people out there are confident in their mold-removal prowess.
---
Image credits: Photographs by imagemaker335/eBay