This $70 Old Projector Lens Captures Intense Swirly Bokeh
The Carl Zeiss Kipronar 120mm f/1.9 is a vintage cinema projector lens that was designed to beam images rather than capture photos, but you can mount it to modern cameras using adapters. Photographer Mathieu Stern created a homemade adapter after buying the lens for $70 and has been delighted by the "insane swirly bokeh" that the lens produces.


In the 3-minute video above, Stern shares how the lens is incredibly sharp in the center while producing an unusual look through the rest of the frame.
Focusing the "heavy as hell" manual focus lens is extremely difficult — you have to "be a focus master to make this monster work," Stern warns. There's no aperture dial, so you're fixed at f/1.9 at all times.
Stern says the closest equivalent lens he found to this custom creation is the Leica APO-Macro-Summarit-S 120mm f/2.5, a lens that costs $7,000.
Here are some portraits Stern captured with the lens to show what it's capable of: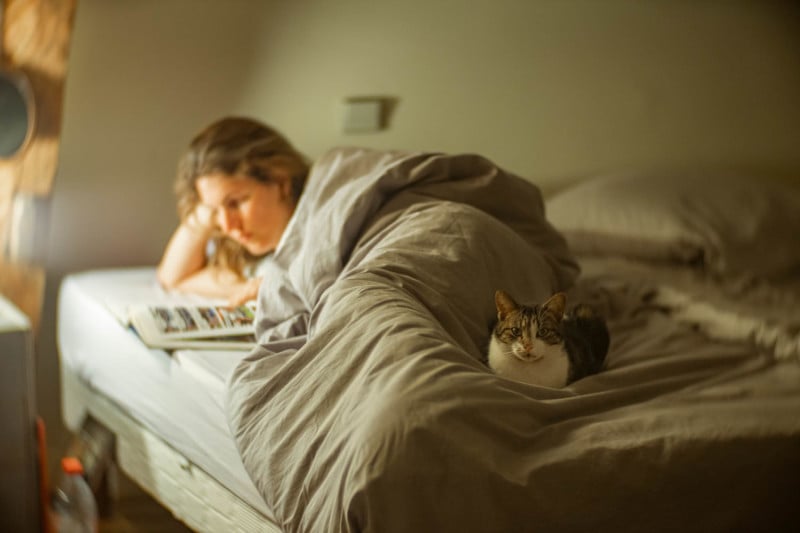 If you'd like to have this lens for yourself, your first challenge (prior to creating the adapter) will be finding a copy.
"It's a vintage lens, it's not produced anymore, and it's rare," Stern says. "So look on eBay, look everywhere, but there is no easy short way to find it."