NiSi Prosories P1 Brings Square Filters to Smartphones
The Chinese optical accessory company NiSi has launched a new line of smartphone optical accessories called Prosories. The new Prosories P1 is a kit that brings a number of square filters to the smartphone.


The kit revolves around a special filter holder and smartphone clip. Rotate the holder onto the clip to install it, and then mount the clip over your smartphone camera lens (the clip fits most phone models).
The P1 set includes a medium graduated neutral density (GND) filter and a polarizing filter. The filters are both made of optical glass and feature a nano coating on the surface that reduces ghosting and flare. Each one easily slides into the holder.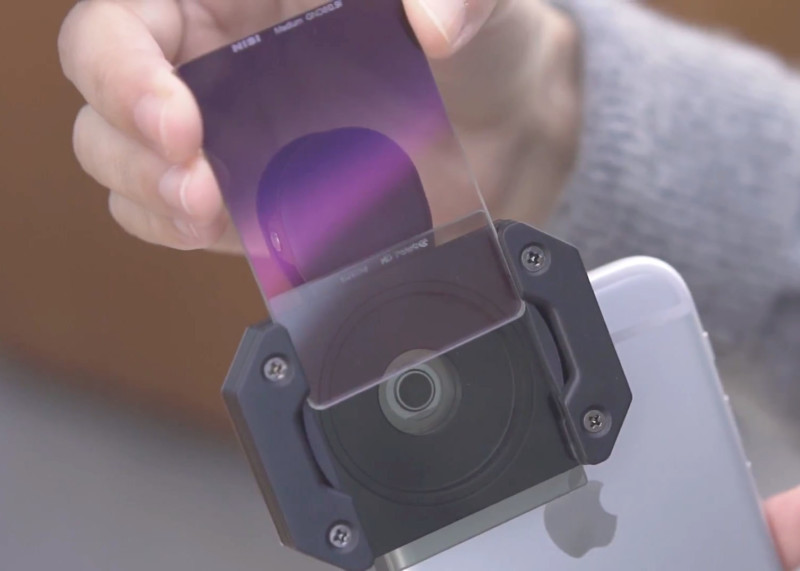 The filter holder can be turned freely for choosing the orientation of the filters.
The GND filter can help properly expose both the sky and the foreground in landscape shots.
The polarizer helps reduce reflection and glare.
Here's a 2-minute video that introduces the Prosories P1 kit:
The NiSi Prosories P1 costs $40 and can be pre-ordered through the NiSi website. The company estimates that shipping will begin by March 31st, 2018.
(via NiSi via DigitalRev)