Canon Rebel T100: The Cheapest DSLR Ever?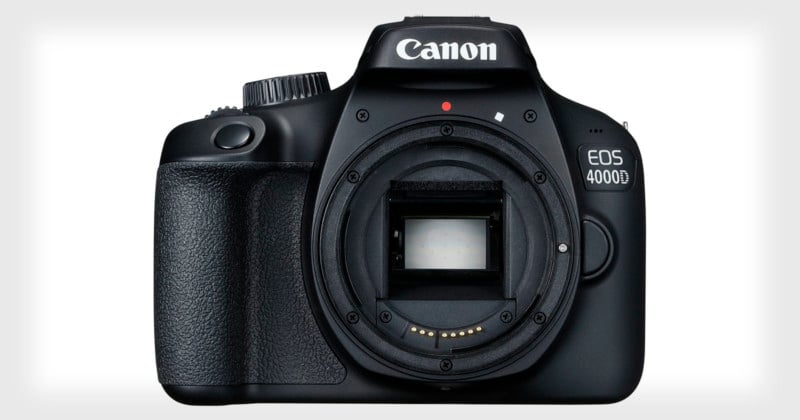 In addition to announcing the entry-level Rebel T7 this week, Canon also announced its new EOS 4000D DSLR over in Europe. When the camera is official in the United States, it might become the cheapest DSLR ever launched.


The Canon 4000D is low on both features and build quality. You'll notice immediately that instead of having a metal lens mount on the front of the body, the camera has a black, all-plastic one (perhaps perfect for the Canon "nifty fifty"). It's a mount that won't take a beating as well as other Canon DSLRs, but it should do its job of holding onto a lens.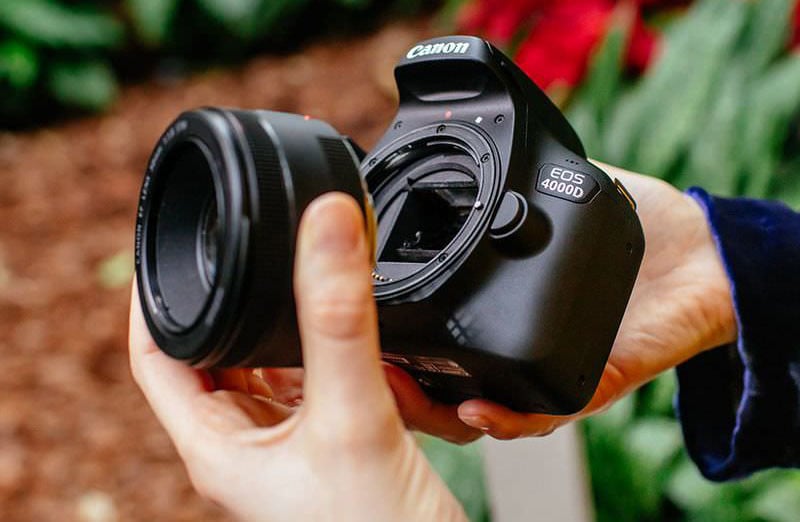 Inside the 4000D is an 18-megapixel APS-C sensor, down from the 24.1-megapixel one found in the Rebel T7/2000D. The 4000D does feature the same DIGIC 4+ image processor and has the same maximum ISO of 6400 (expandable to 12800). The camera can shoot 3 frames per second continuously with a 9-point autofocus system.
On the back of the 4000D are a 6.8cm (~2.68in) LCD screen and a centrally-mounted optical viewfinder.
Other features of the 4000D include Wi-Fi connectivity, Full HD video recording, in-camera feature guides for beginners, and a battery life of about 500 photos (or 1 hour and 15 minutes of HD Video).
Here's a chart that compares how the 4000D stacks up against the 2000D/T7: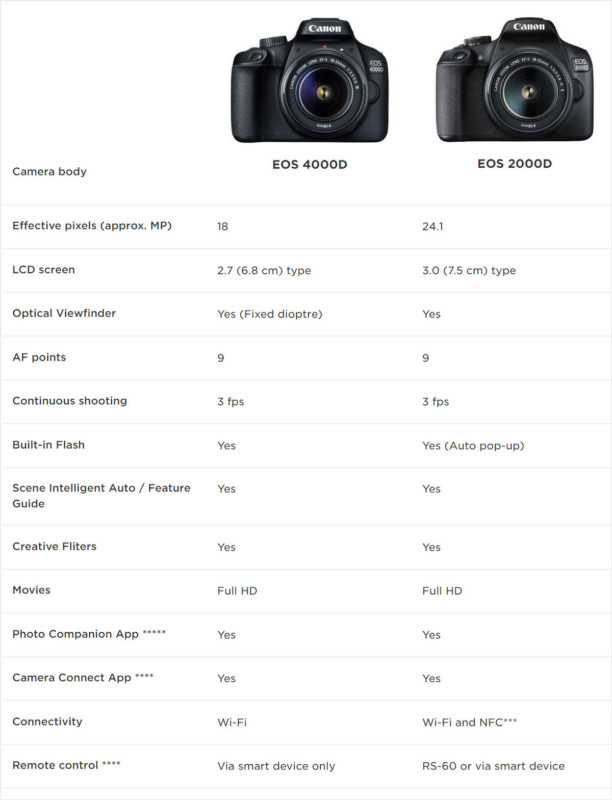 Here are some official sample photos captured with the Canon 4000D:
DPReview reports that the 4000D will be priced at around £330/€380 for the body only. That price "would equate to somewhere around $385 without tax," DPReview writes. "That's the lowest launch price of any DSLR we can remember."
Canon Rumors reports that the 4000D will be called the Rebel T100 in the United States when it's officially announced on this side of the pond.