This Japanese Machine Gun Camera Was Used in World War II
A Japanese "machine gun" camera has popped on eBay. The camera, which was used in war-time during the World War II era, can be yours for a price of $4,499.

The Konishoruko Rokuoh-Sha Type 89 camera was used for military training exercises. Before the age of tiny digital cameras broadcasting live feeds, air forces around the world mounted large film cameras onto fighter planes for both actual battles and training. The battle cameras were used to confirm kills for pilots, while training gun cameras were used to evaluate how accurate fighter pilots were without having to use live rounds.
"A multi-purpose training device, this 'gun' is effectively a camera mounted in an oversized housing, suitable for installation in a wing mount or waist-gun emplacement," writes International Military Antiques. "When the trigger is pulled, the camera runs, with footage being taken of what the gun is aimed at, as well as an optional stopwatch; after landing, the film can be analyzed by the trainers for proper lead and burst timing."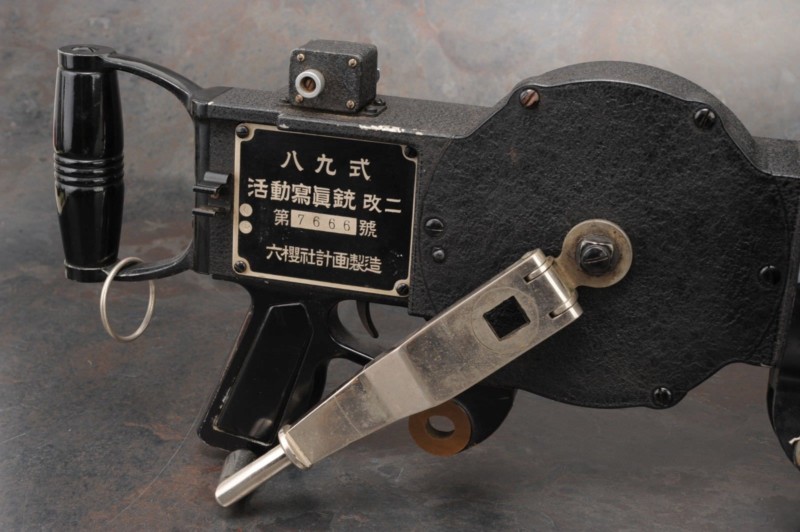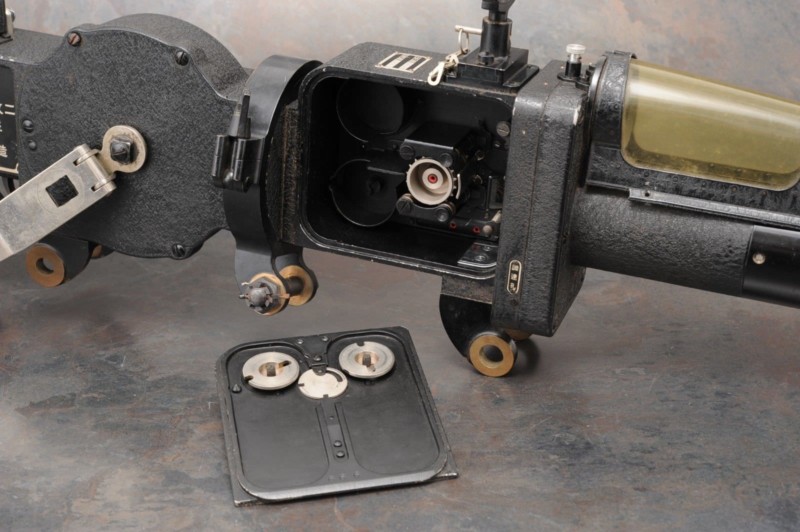 Konishoruko, the manufacturer of the camera, later renamed itself Konica and went on to become the well-known Japanese brand that merged with Minolta in 2003 to form the current company Konica Minolta.
"The camera is in overall excellent condition, especially considering it was used during war-time," eBay seller westborncam1 writes in the listing's description. "This has been tested to my best ability, and everything seems to check out good: The winder holds firm tension and releases when fired. The shutter can be heard and film transport responds properly."
In addition to the camera, you'll receive a clamp and mounting bracket for attaching the camera to your fighter plane, four film canisters with 3 empty 35mm film spools, a quick release cable, miscellaneous parts, and a chest for lugging the camera around.
Head on over to eBay if you'd like to see this cameras listing and perhaps shell out $4,499 for this special piece of camera history.
---
Image credits: Photographs by westborncam1/eBay and used with permission