Canon Can't Tell This Photo Contains Stolen Elements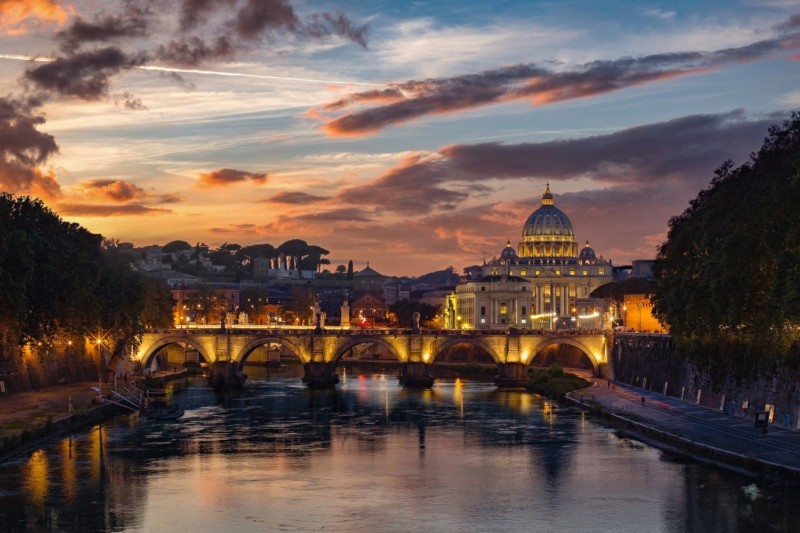 Canon generated some controversy this week by widely sharing a photo that contained portions taken without permission from a shot by photographer Elia Locardi using a Fujifilm camera. The company has now responded, but instead of issuing an apology, it's clear Canon can't tell that the infringement occurred.

The photo above is what Canon shared through its Facebook and Instagram accounts in Italy and Spain. Much of the top half of the image was clearly taken from this photo by Locardi:
Locardi's sky (and likely some of the trees) were combined with a different photo containing a different foreground. But by doing a back-and-forth comparison, we can see that the skies in both shots are identical.
It was soon discovered that Canon had found the photo on the free photo website Unsplash, where it was uploaded by someone named Greg Paul Miller (it has since been deleted). The EXIF data stated that the photo had been captured with a "Canon EOS-1D Mark IV," and that's probably how Canon found it in the first place.
After this incident was widely publicized this week, Canon Italy decided to post an official response in the form of a Facebook comment. Here's what the company says:
Hi everyone! Thanks so much for your comments on our post and flagging your concerns! We've taken this image from a website, https://unsplash.com/ dedicated to copyright-free photography. The image was taken by photographer @gregpaulmiller on a Canon EOS-1D Mark IV, with the following settings: ISO 100, f/6.3, shutter speed 2 seconds according to the website Unsplash.com. We do see the similarity with the image taken by Elia Locardi, though, the images have various identifiable differences including seasonal changes and additional elements like the people walking or sitting on the sides of the banks.

We always try to inspire our community when highlighting user generated content and hope that by posting this photo we have inspired others to take amazing pictures as well.
Canon says it sees a "similarity" between the two photos, but believes that they're two different shots due to evidence of "seasonal changes."
What the company doesn't seem to realize, however, is that it's astronomically unlikely that two photos captured in two different "seasons" would have exactly the same cloud patterns and an airplane contrail in exactly the same place.
Locardi was bewildered by this official response, writing the following in a Facebook post:
Guy takes part of my Fujifilm photo, uploads it to a copyright free website. Then Canon shares it all over their social media. And now, Canon's official response is that it's not my photo? And the differences are just a "seasonal variation."

LOL, really? As if this story couldn't become more awkward. ;)
Locardi says he's actually more bothered by the fact that Canon is using free photos for social media marketing instead of connecting with Canon shooters directly.
"But seriously, the greater part of this story and by far the largest issue here, is the fact that Canon is using a free image resource like Unsplash to fuel their social media rather than tapping into their large community of photographers," Locardi says. "That's incredibly insulting to both their own consumers and to the photography community itself."
(via Fstoppers via Elia Locardi)