Kodak Joins Cryptocurrency Craze with 'KODAKCoin', Stock Surges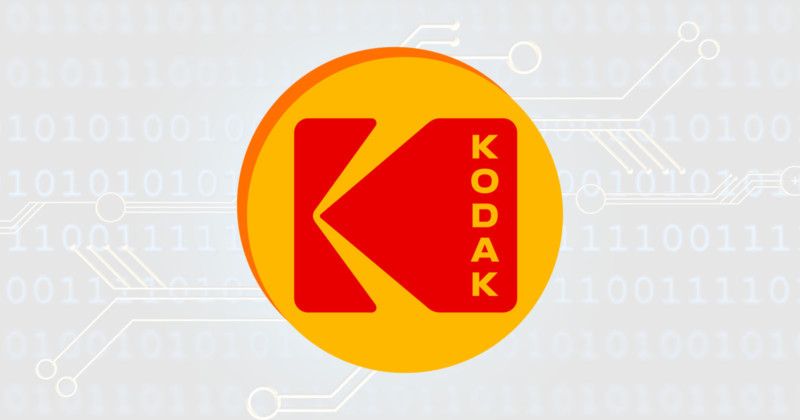 We didn't see this one coming: Kodak just joined the cryptocurrency craze by announcing a new "photo-centric" cryptocurrency called "KODAKCoin."

Kodak says KODAKCoin will be "a photo-centric cryptocurrency to empower photographers and agencies to take greater control in image rights management." The currency will provide photographers with a new revenue stream and secure platform for protecting their work.
The concept sounds similar to the service offered by Binded (formerly known as Blockai), which uses the Bitcoin blockchain create copyright records. Instead of building upon an existing blockchain and use its cryptocurrency, Kodak has decided to create its own.
The new service will be called KODAKOne, and it will be an encrypted, digital ledger of rights ownership. Photographers will be able to register both new and old photos to the service and blockchain, and then subsequently license them using the platform.
Transactions will be done using KODAKCoin rather than US Dollars or other forms of fiat money.
"With KODAKCoin, participating photographers are invited to take part in a new economy for photography, receive payment for licensing their work immediately upon sale, and for both professional and amateur photographers, sell their work confidently on a secure blockchain platform," Kodak says.
KODAKOne will also constantly crawl the Web in search of copyright infringements to protect the work of registered photographers. When infringements are found, the system will efficiently help facilitate the post-licensing process to get the photographers what they deserve.
"For many in the tech industry, 'blockchain' and 'cryptocurrency' are hot buzzwords, but for photographers who've long struggled to assert control over their work and how it's used, these buzzwords are the keys to solving what felt like an unsolvable problem," says Kodak CEO Jeff Clarke. "Kodak has always sought to democratize photography and make licensing fair to artists. These technologies give the photography community an innovative and easy way to do just that."
It seems "traditional" investors were delighted by this news: Kodak's stock surged over 75% on the news, going from its opening price of around $3 to a high of $5.50.
KODAKOne will be launching this week, and the KODAKCoin initial coin offering will be opening on January 31st, 2018. You can visit the KODAKCoin website if you're interested in investing in the ICO.