How to Get Razor Sharp Photos in Low Light Using the AF Assist Beam
One camera and flash feature that helps with shooting sharp photos in low light is the AF assist beam. Here's a quick 2-minute video from Adorama and David Bergman that looks at how to use it correctly.

A camera's autofocus system can't always see properly in low light, but an AF assist beam can make things a lot easier. It provides just enough red light for the camera's AF system to lock onto the subject properly.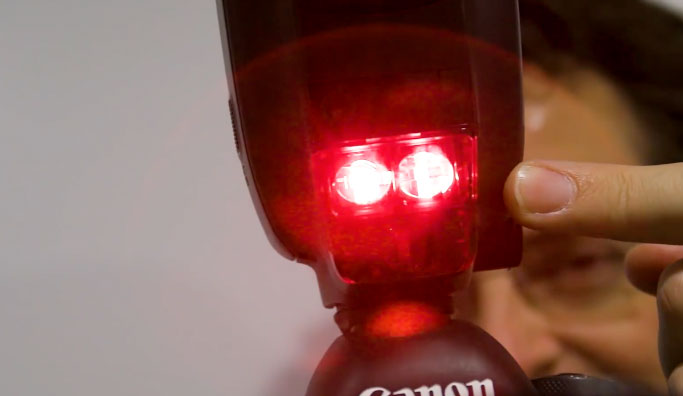 For it to work properly, your focus point should be near the middle of the frame. You need to make sure you're on single or one-shot focus modes (for Canon users) too, as it's not suitable for moving subjects.
With the Canon 5D Mark IV that Bergman is using, he is able to disable the flash from firing in the menu settings. However, the AF assist beam will still fire to help achieve proper focus. If you can't do this with your camera, dial the power down and point the flash away from the subject.