Shooting Portraits with Christmas Lights in an Ordinary Bedroom
With the holiday season just around the corner, photographer Irene Rudnyk decided to do a portrait photo shoot using Christmas lights hung from the ceiling next to a bedroom window. This 4-minute behind-the-scenes video shows her results and glimpses at how she set each shot up.


Shooting with a Canon 5D Mark III DSLR and a Canon 85mm f/1.2L lens (wide open at f/1.2), Rudnyk had the natural light hit her model, Emily, from the side while the Christmas lights glowed from behind.
"This will give us a very interesting contrast between the cool-toned window light and the really warm light that emits from the string lights," Rudnyk says.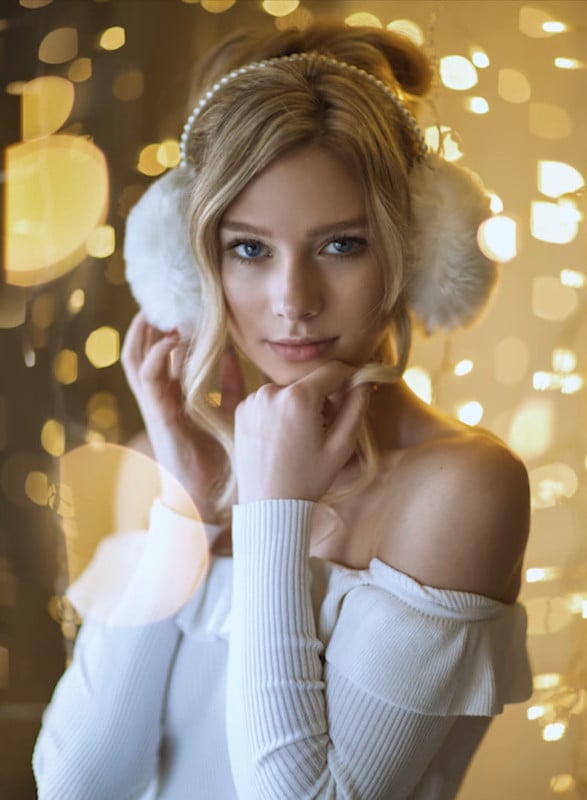 For the next shot, Rudnyk grabbed some of the light strands and held them close to her camera.
Rudnyk had the model bunch up some lights in her hands and hold them close to create a warm glow on her face.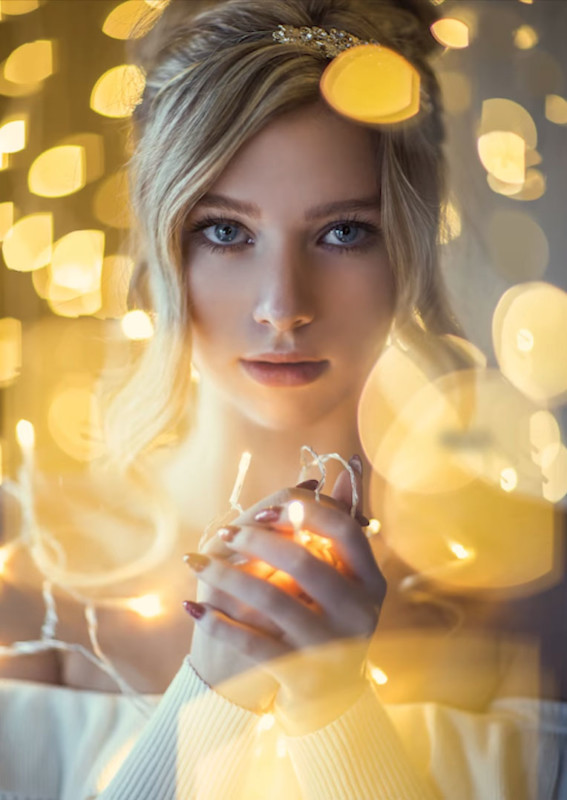 For the final shot, since the sky was getting darker outside, Rudnyk placed the model closer to the lights for more direct illumination from them.
And that's how Rudnyk shot a beautiful set of holiday-themed portraits inside a rather ordinary bedroom.
If you enjoyed this behind-the-scenes look, check out this photo shoot Rudnyk did in the same bedroom using only a reflector and natural light from the window.
(via Irene Rudnyk via ISO 1200)