This Photographer Burned Photos by Igniting Gunpowder on Them
Salt Lake City-based photographer Dewey Keithly recently came up with an unusual way to edit the look of portraits: he creatively burned them by igniting gunpowder across the surface of the giant prints.

Kiethly originally came up with the idea after watching the documentary Sky Ladder and seeing the work of Chinese artist Cai Guo-Qiang, who's known for creating art with controlled gunpowder explosions.
To create the portraits for an event put on by SilencerCo, a manufacturer of firearm silencers, Keithly shot digital photos and then printed each portrait in both color and B&W using a large format Epson printer.
Next, Keithly tore and layered the color and B&W versions of the prints together using artist glue. Finally, he lined the tears and gaps in the works with different types of gunpowders and ignited them, sealing them and using the explosions to blend the prints together.
Here are the photos that resulted from this unusual process: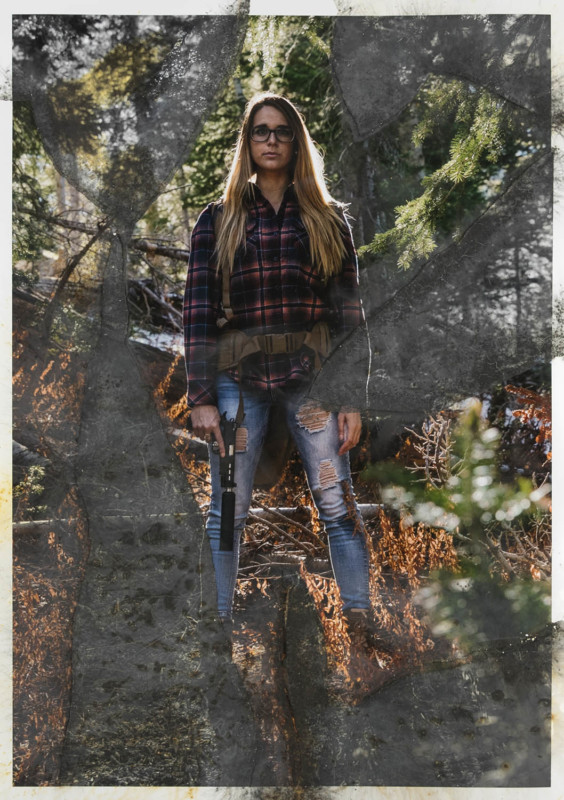 Here's what the photos looked like on display at the show booth: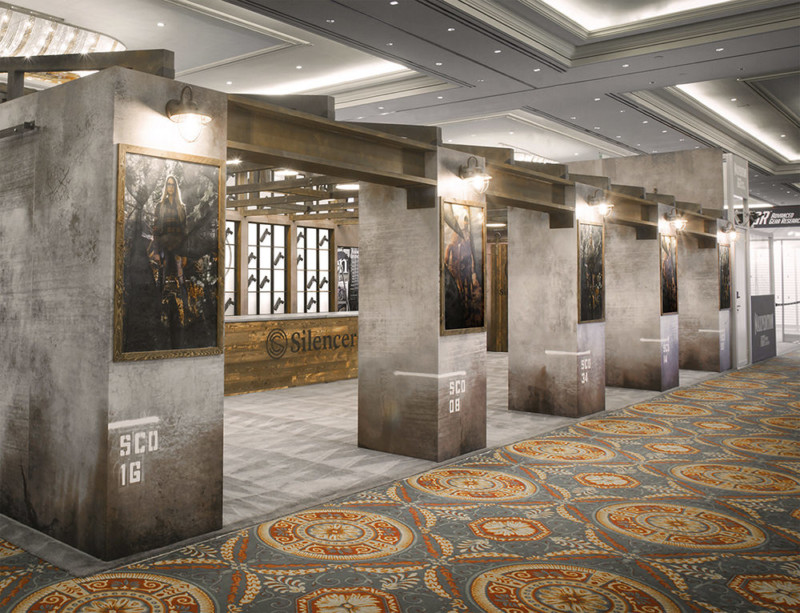 You can find more of Keithly's work on his website and Instagram.
(via Dewey Keithly via The Phoblographer)
---
Image credits: Photographs by Dewey Keithly and used with permission