This Website Tracks the Market Value of Used Camera Gear
Want to quickly find out the current market value of a used camera or lens? Bokeh Market is a new website that can tell you the real-time value of used equipment. It's like the Kelley Blue Book of camera gear.

The front page features a search bar. Type in whatever piece of equipment you'd like to look up to bring up its product page. The product page features the products specs, a daily price chart that spans about a year, average prices for individual sellers and trusted sellers, and ongoing listings for the product through various marketplaces (e.g. eBay, Adorama, Amazon, KEH, Fred Miranda).
What's more, registering for an account opens up additional functionality. If you're hunting for a good deal on a particular camera or lens, you can set alerts with a price ceiling to be notified when a listing appears that you may want to jump on.
You can also input all the items in your gear collection to see its current value at a glance:
If you're eyeing a bundle of gear and would like to know what the total market price is, you can quickly build any bundle to look up its value: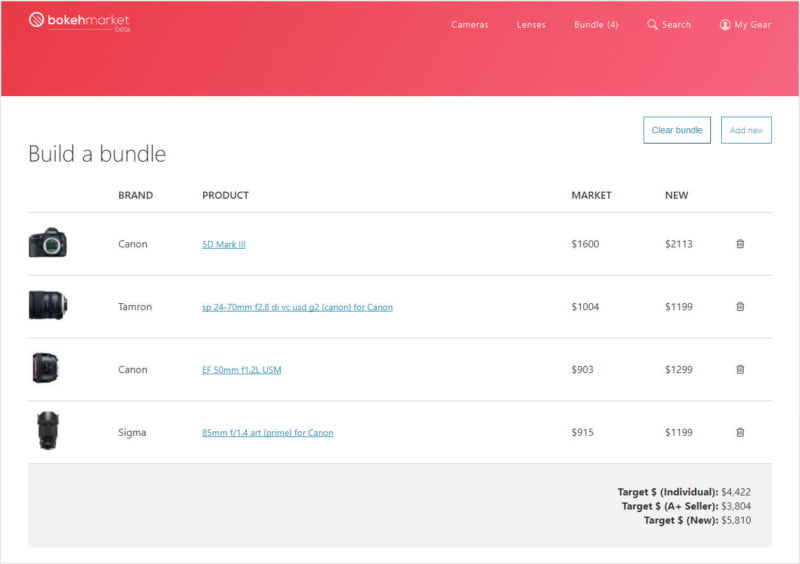 Bokeh Market is a free service that's monetized with affiliate links (the service earns money when you click through to marketplaces and make purchases).