This Guy Photoshopped a Crane Out of a Building Photo as a Challenge
It's amazing what can be done with Photoshop these days with simple techniques and a lot of patience. Case in point: UK-based photographer Denyer shared this 4-minute timelapse of an edit he did for fun, removing a large crane covering a busy building over 2-hours of retouching.

It all started when Denyer was chatting in the Reddit
/r/photography
IRC channel
on Snoonet
with Illinois-based photographer
Paul Frederiksen
.
Frederiksen had shared his crane photo, saying that he wasn't happy with the shot because of the crane blocking the building.
"He wanted a shot of the sugar factory, but the crane had been parked there for months and wasn't going anywhere," Denyer tells PetaPixel. "I said I could Photoshop it out for him, but he laughed at me and said it was impossible. I took that as a challenge and went for it."
Denyer opened up Photoshop and gave himself a two hour limit. Here's the before-and-after comparison showing what he was able to do: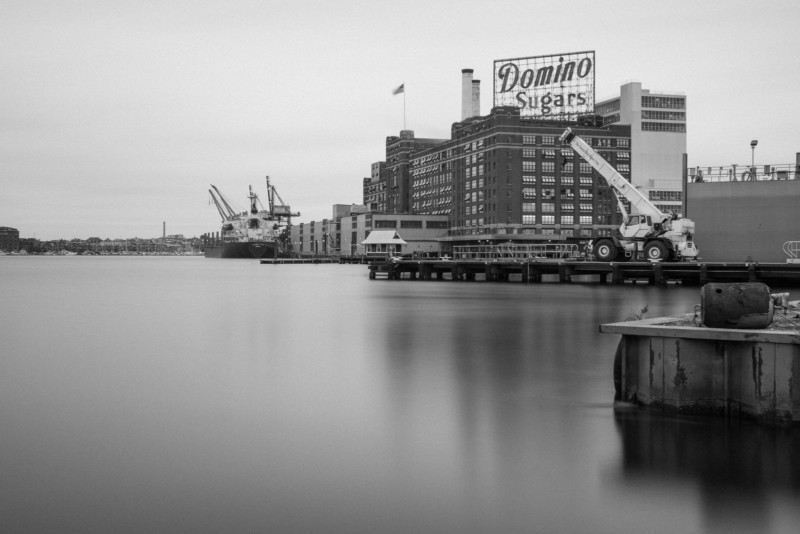 Here's a closer crop showing only the crane area:
Finally, here's an animated GIF showing the edit:
"There were a few more bits to do, but I hit my self-imposed time limit so left it there," Denyer says. "Nothing much to it beyond simple techniques really."
"I couldn't believe that he spent 2 hours on it as a challenge," Frederiksen tells PetaPixel. "It would have been a throwaway photo otherwise […] Very impressed. I think I saw what he did the next day and about fell over."
If you'd like to watch the actual 2-hour edit in real-time, Denyer uploaded that version of the video as well.
---
Image credits: Video and edit by Denyer, original photo by Paul Frederiksen, and used with the permission of the respective artists.